Bodum
JOYCUP
Yoghurtbeker met mueslihouder. 0,25 l. Dubbelwandige kunststof, breukvast materiaal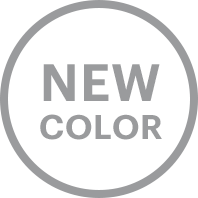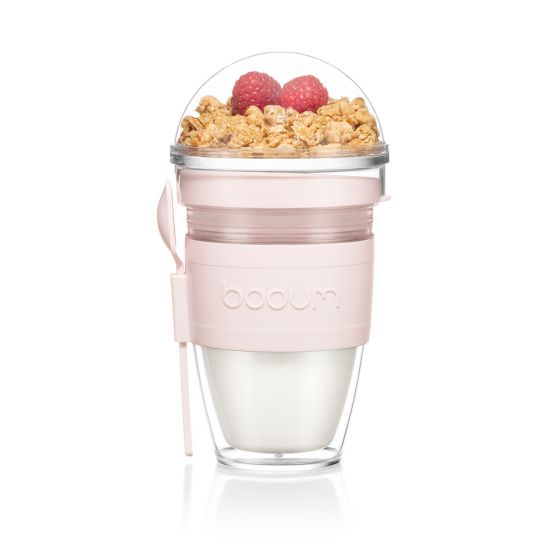 Bodum
JOYCUP
Yoghurtbeker met mueslihouder. 0,25 l. Dubbelwandige kunststof, breukvast materiaal
Shipping Cost (Standard) € 5,50

Gratis levering over € 25,00

30 dagen retourbeleid
Altijd onderweg? Neem een pauze voor een verse snack met de nieuwe toevoeging aan ons BODUM Joycup-assortiment.
Het BODUM Joycup Granola-model is ideaal om je ontbijtgranen, fruit, muesli, melk of yoghurt, al naar gelang je voorkeur, mee te nemen naar het kantoor of naar school, tijdens het reizen of gewoon wanneer je geniet van een leuke middag op het park.
Houd de natte en droge ingrediënten gescheiden terwijl je onderweg bent. De granen en muesli blijven knapperig in het bovenste gedeelte van de beker, terwijl de melk of yoghurt vers blijft in het dubbelwandige onderste gedeelte. Je kunt ze dan net voor het eten met de bijgeleverde lepel mengen!
De beste manier om je yoghurt onderweg te eten met je favoriete combo. Voeg gewoon de granen, het fruit of de muesli toe.

Producteigenschappen en voordelen:
• Houdt je toppings vers - verschillende compartimenten met een capaciteit van 0,18l om uw granen of fruit te bewaren. Houdt het graan knapperig als uit de doos en het fruit vers, zelfs na een lange dag. Houd ze apart tot je klaar bent voor je snack;
• Grote yoghurthouder - verschillende compartimenten voor de yoghurt of melk van je keuze met een capaciteit van 0,3l, zodat je je perfecte gezonde snack kunt krijgen;
• Schroefdeksel en siliconen ring - voorkomt het morsen van yoghurt en melk tijdens de reis;
• Softgrip BODUM-band - geeft een stevige grip als je je muesli hebt en past bij je Bodum reismok - de perfecte aanvulling voor je dagelijkse woon-werkverkeer;
• Lepel inbegrepen - veilig in de houder van de band gehouden;
• Transparante compartimenten - gemaakt van BPA-vrije kunststof;
• Gemakkelijk te reinigen - uiteindelijk hoef je alleen maar de Bodum Joycup Granola in de vaatwasser te doen.

Item Nummer

11922-340B-Y20

Shatter Proof

Nee

Kleur

Strawberry

Inhoud

0.250 L

Breedte (cm)

10.2

Hoogte (cm)

18.3

Diepte (cm)

9.7

EAN

699965439163

Design Line

JOY CUP

Material

Kunststof