KVADRANT
Tuimelaar glas, 0.35 l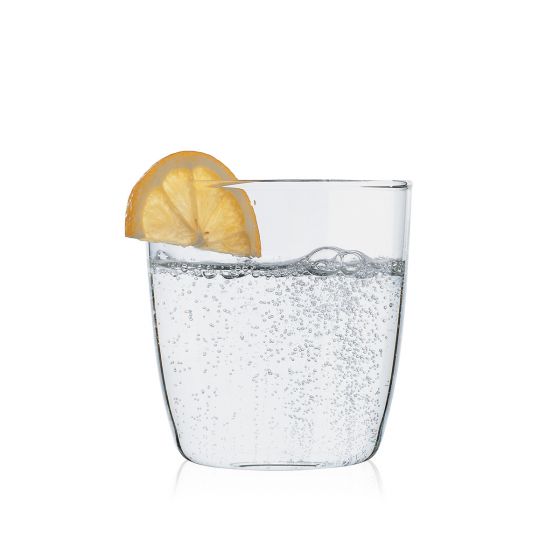 KVADRANT
Tuimelaar glas, 0.35 l
Shipping Cost (Standard) € 3,90

Gratis levering over € 25,00

30 dagen retourbeleid
Over het KVADRANT drinkglas
Simpel, stijlvol en minimalistisch, KVADRANT drinkglazen veranderen een alledaags voorwerp in een ding van schoonheid. Ontworpen in 1992 voor het New Yorkse Museum of Modern Art (MoMA), bieden deze unieke drinkglazen de perfecte mix van tijdloos design en uitstekende prestaties.
Vervaardigd uit hittebestendig borosilicaatglas, is het KVADRANT drinkglas de ideale container voor een scala aan warme en koude dranken, van sap, bier en gekoelde wijn tot koffie, thee en warme chocolademelk.
Lichtgewicht om vast te houden, dit robuuste glas kan vele cycli in de vaatwasser zonder zijn helderheid en glans te verliezen, en is bestand tegen de hitte van een oven en magnetron. Bovendien is hun unieke vorm stapelbaar, zodat ze gemakkelijk op te bergen zijn.
Beschikbaar in een reeks van maten, zullen deze coole kleine glazen een beetje designer style aan je drankgereiverzameling toevoegen.
Belangrijkste kenmerken en voordelen
Uniek drinkglas ontworpen voor het New Yorkse Museum of Modern Art.
Vervaardigd uit hittebestendig borosilicaatglas.
Kan worden gebruikt voor warme of koude dranken.
Stapelbaar voor gemakkelijke opslag.
Vaatwasser-, magnetron- en ovenbestendig.
Beschikbaar in verschillende maten.
Gebruik & onderhoud
Voor het eerste gebruik afwassen in warm water met zeep en goed afdrogen. Bij elk volgend gebruik afwassen en drogen met de hand of in de vaatwasser plaatsen. KVADRANT drinkglazen kunnen ook gebruikt worden in de oven en de magnetron.
Item Nummer

4308-10B

Komt spoedig

Nee

Shatter Proof

Nee

Kleur

Transparant

Inhoud

0.350 L

Breedte (cm)

3.500

Hoogte (cm)

3.625

Diepte (cm)

3.500

EAN

727015433202

Design Line

KVADRANT

Material

Boriumsilicaat