PAVINA®
Set van 2 dubbelwandige glazen, klein, 0.25 l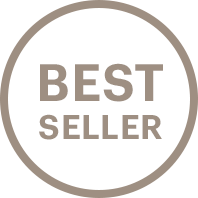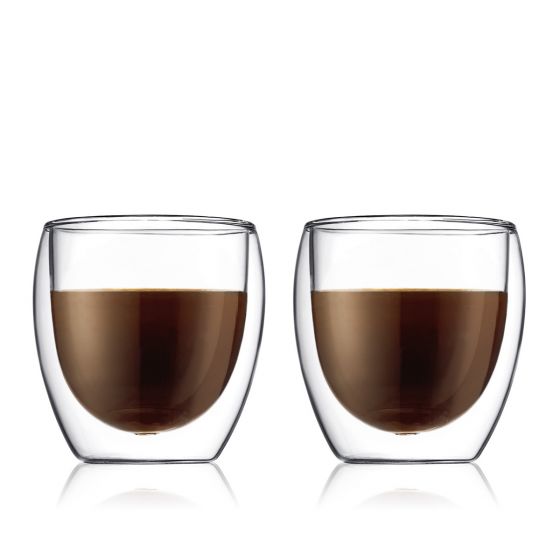 PAVINA®
Set van 2 dubbelwandige glazen, klein, 0.25 l
Shipping Cost (Standard) € 3,90

Gratis levering over € 25,00

30 dagen retourbeleid
Over de PAVINA dubbelwandige glazen
Geef je tafel een frisse, nieuwe look met onze opvallende set PAVINA dubbelwandige glazen. Deze stijlvolle bekers laten elk drankje er als een kunstwerk uitzien, doordat het innovatieve, dubbelwandige design een zwevend effect heeft op je favoriete drankje.
Maar deze bekroonde bekers zijn niet enkel fraai; ze zijn ook erg handig! Individueel mondgeblazen van hittebestendig borosilicaatglas, hebben deze dubbelwandige glazen een thermische eigenschap die warme dranken warm houdt en koude dranken koud.
Een siliconen ventilatieopening aan de onderkant van het glas regelt de luchtdruk tussen de twee glaslagen wanneer warme of koude vloeistoffen worden toegevoegd.
Niet langer je vingers branden bij het vastnemen van een warme kop koffie, en geen last meer van storende condensatie, dus geen onderzetters meer nodig. Licht en comfortabel in de hand liggend, zijn deze bekers voor talloze doeleinden te gebruiken, van koffie, tee en cacao tot koude dranken, frisdranken en cocktails. Je dient dus maar één type glas meer te kopen!
Belangrijkste kenmerken en voordelen
Innovatieve, dubbelwandige constructie die warme dranken warm houdt en koude dranken koud
Ook ideaal voor het serveren van soep of koude desserts
Vervaardigd van mondgeblazen, hittebestendig borosilicaatglas
Waterafstotende, siliconen ventilatieopening die de luchtdruk regelt tussen de twee glaslagen
Geschikt voor vaatwasser, magnetron en oven (tot 176° C)
Gebruik & onderhoud
Voor het eerste gebruik afwassen in warm water met zeep en goed afdrogen. Bij elk volgend gebruik afwassen en drogen met de hand of in de vaatwasser plaatsen. PAVINA dubbelwandige glazen zijn geschikt voor gebruik in de vriezer, oven en magnetron.
Item Nummer

4558-10

Komt spoedig

Nee

Shatter Proof

Nee

Kleur

Transparant

Inhoud

0.250 L

Breedte (cm)

8.9

Hoogte (cm)

9.2

Diepte (cm)

8.9

EAN

727015530345

Design Line

PAVINA®

Material

Borocilicate glas, silicone