IBIS
Elektrische waterkoker, 1.7 l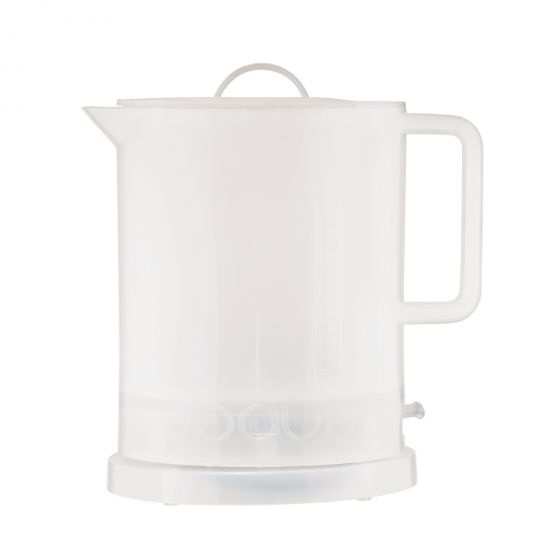 IBIS
Elektrische waterkoker, 1.7 l
Shipping Cost (Standard) € 5,50

Gratis levering over € 25,00

30 dagen retourbeleid
This electric water kettle is one of our most classic products. Two things have been left untouched – the IBIS' effectiveness in bringing water to a fast boil and its typical oval shape designed to take up as little counter space as possible.
Designed to rapidly boil with energy-saving efficiency, the IBIS Electric Kettle is ideal for heating water for coffee, tea, instant soups, and more.
• Easy to read water level indicator prevents the waste of water and energy.
• Manual On/Off switch plus steam sensor for automatic shut-off and added safety.
• Mesh-screened spout captures chalk and other mineral impurities while pouring.
• Base contains powerful heating element. Pitcher can be secured to the base in any direction during use, and easily remove for cordless pouring.
Item Nummer

5500-143BEURO

Kleur

Melkwit

Inhoud

1.7 L

Breedte (cm)

25.0

Hoogte (cm)

26.0

Diepte (cm)

14.0

EAN

699965294366

Design Line

IBIS

Material

Rvs, kunststof, metaal