TOWEL
Towel, turquoise, 100 x 150 cm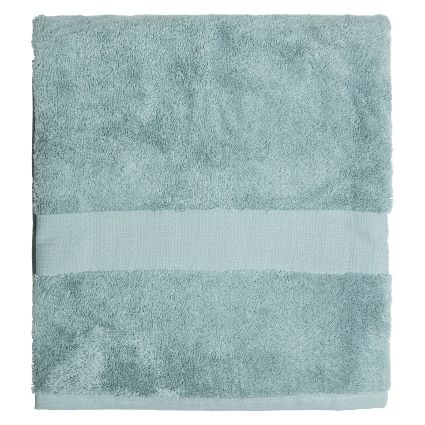 TOWEL
Towel, turquoise, 100 x 150 cm
Free Delivery over CA$60.00

14 Days Return Policy
About the Egyptian Cotton Towel
Step out of a revitalizing shower or slip out of a relaxing bath and cocoon yourself in luxury with our plush Egyptian cotton towels. Made from 600 GSM pure Egyptian cotton grown on the banks of the Nile, these sumptuous towels bring a touch of spa-like pampering to your bathroom.
Highly prized for its extra long fibers, Egyptian cotton is renowned for its exceptional absorbency and durability. What's more, it's easy to care for – with each wash and tumble dry, these Egyptian cotton towels become thicker, fluffier and softer on your skin.
The towel's sophisticated color and stylish appearance matches a variety of towels in our Home & Bath range, allowing you to create a perfectly coordinated bathroom.
Main Features & Benefits
Sumptuous bath towel made from 100% high quality Egyptian cotton for a luxurious feel
600 GSM Egyptian cotton offers exceptional absorbency and plush softness
Durable towels are designed to last multiple wash and dry cycles, becoming softer with each wash
Detailed with a simple, stylish border to suit every bathroom
Matching items
Easy to care for – safe for use in the washing machine and tumble dryer
Use & Care
We recommend washing your Egyptian cotton towel before first use. Wash in warm water with a mild detergent and tumble dry on a low heat.
Item Number

103700-512

Color

512

Capacity

0.0 oz

Width (cm)

150.0

Height (cm)

0.0

Depth (cm)

100.0

EAN

699965356668

Bestsellers

No

Material

Cotton