SCHIUMA
Fouet à lait électrique, livré sans piles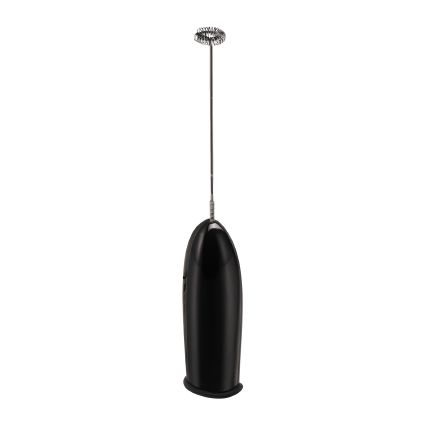 SCHIUMA
Fouet à lait électrique, livré sans piles
Frais de livraison (standard) 15,00 CHF

Livraison gratuite au-delà de 35,00 CHF

Politique de retour de 30 jours.
The perfect foam is to coffee what icing is to the cake – it's not perfect without it. The days where mouthwatering luscious foam was only available at the Italian coffee shop around the corner are definitely over. With the milk frother SCHIUMA you are your own Italian barista right in the comfort of your own kitchen. Just dip SCHIUMA into warm or cold milk, press the button and let it work it's magic until the foam rises to your preferred thickness. SCHIUMA is battery-operated (Batteries not included).

Numéro d'Article

3040-01

Couleur

Noir

Capacité

0.0 L

Largeur (cm)

4.3

La Taille (cm)

22.5

Profondeur (cm)

3.3

EAN

727015335407

Design Line

SCHIUMA

Material

Acier inoxydable, plastique