BODUM NERO
Copra caffettiera CHAMBORD, 1.5 l, 12 tazze, in neoprene, verde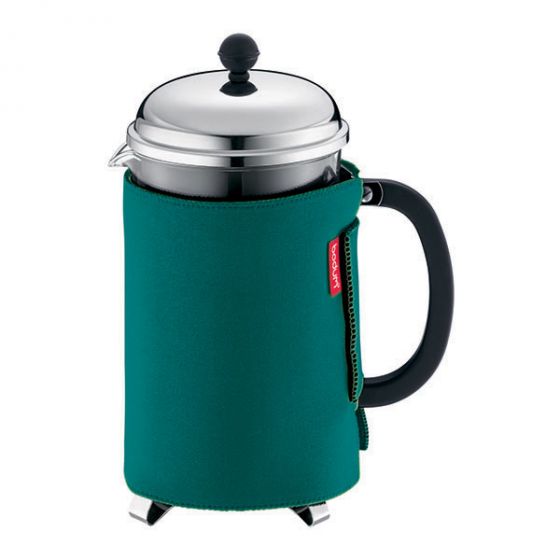 BODUM NERO
Copra caffettiera CHAMBORD, 1.5 l, 12 tazze, in neoprene, verde
Costo di spedizione (Standard) 15,00 CHF

Consegna gratuita per ordini superiori a 35,00 CHF

Restituzione entro 30 giorni.
We don't know about you, but we like our coffee hot. Very hot. And for a very long time, too. The new neoprene coat for the CHAMBORD coffee maker does the trick – it keeps the coffee hot for a much longer period of time without messing with its taste. Anyone who has tasted the bitterness of coffee that's been sitting on a heating element for a long time, knows that directly applied heat can't be the way to go – it's all about heat conservation.

Codice Articolo

10998-915

Colore

Verde

Capacità

0.0 L

Larghezza (cm)

39.0

Altezza (cm)

16.5

Profondità (cm)

8.0

EAN

727015022321

Design Line

BODUM NERO

Material

Neoprene