BISTRO
Ampolla per olio / aceto, 0.5 l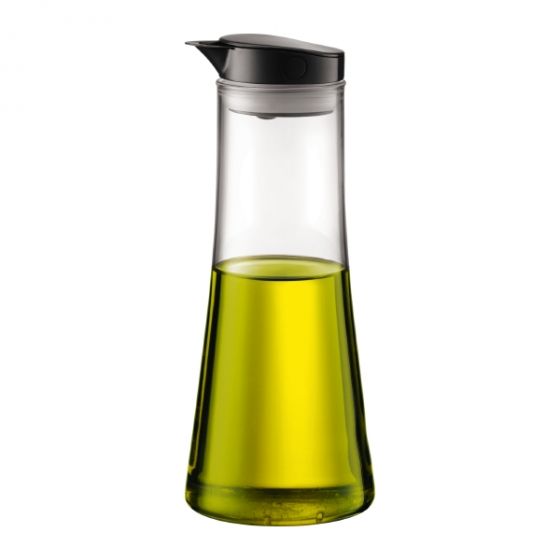 BISTRO
Ampolla per olio / aceto, 0.5 l
Costo di spedizione (Standard) 3,99 CHF

Consegna gratuita per ordini superiori a 35,00 CHF

Restituzione entro 30 giorni.
There's something homey about having oil and vinegar dispensers on the kitchen or dining room table at all times. And then there's something messy about actually using them at the table. Most dispensers don't cut off the flow of the oil completely after pouring, causing the oil to spill when the dispenser is returned upright - and any table, especially a wooden one, takes a beating. The BISTRO Oil and Vinegar Dispensers come with a pointy plastic beak which cuts the flow of oil and vinegar very precisely – hence, no messy tables. A little silicone ball in the lid closes the dispenser when it's standing upright, and then moves up to open the lid when the bottle is tilted, allowing for easy pouring. The dispensers are made from plastic, silicone and borosilicate glass.

Codice Articolo

11190-01S

Colore

Nero

Capacità

0.5 L

Larghezza (cm)

9.5

Altezza (cm)

20.7

Profondità (cm)

9.7

EAN

699965370084

Design Line

BISTRO

Material

Plastica, vetro borosilicato, silicone