BISTRO
Bollitore elettrico, 0.5 l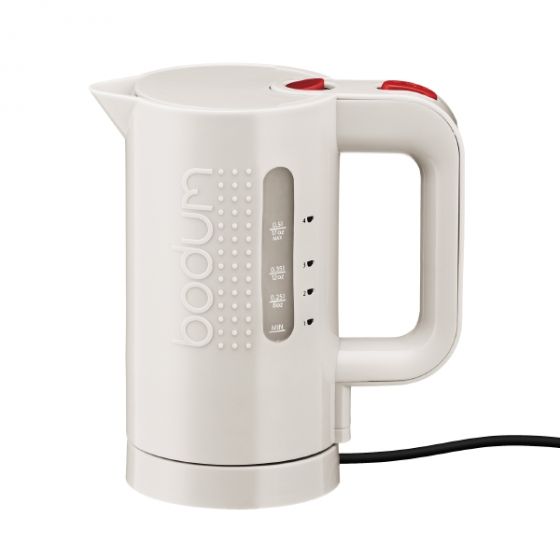 BISTRO
Bollitore elettrico, 0.5 l
Costo di spedizione (Standard) 3,99 CHF

Consegna gratuita per ordini superiori a 35,00 CHF

Restituzione entro 30 giorni.
Designed to rapidly boil with energy-saving efficiency, the BISTRO Electric Kettle is ideal for heating water for coffee, tea, instant soups, and more.
• Easy to read water level indicator prevents the waste of water and energy.
• Manual On/Off switch plus steam sensor for automatic shut-off and added safety
• Mesh-screened spout captures chalk and other mineral impurities while pouring
• Base contains powerful heating element. Pitcher can be secured to the base in any direction during use, and easily remove for cordless pouring.

Codice Articolo

11451-913CH

Shatter Proof

No

Colore

Bianco crema

Capacità

0.5 L

Larghezza (cm)

17.2

Altezza (cm)

19.5

Profondità (cm)

10.0

EAN

699965164607

Design Line

BISTRO

Material

Acciaio inossidabile, Plastica, Siliconi, Metallo