FYRKAT
Spatola per barbecue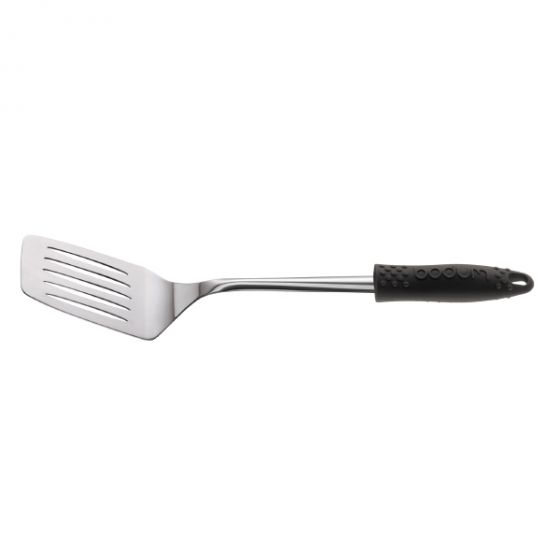 FYRKAT
Spatola per barbecue
Costo di spedizione (Standard) 15,00 CHF

Consegna gratuita per ordini superiori a 35,00 CHF

Restituzione entro 30 giorni.
We all know that half the fun of barbecuing is playing with the BBQ toys. The FYRKAT Grill Tools will bring back childhood memories of rushing out to the sandbox with your new toys – eager to get to work. So, you've got your nipper, your fork and shovel, your BBQ oil brush and your BBQ brush to clean the grill with once your mission is accomplished. But hey, don't become a meat flipper just because you've got the tools for it – a good steak should only be flipped once for ultimate results in tenderness. The FYRKAT grill tools are made mainly from stainless steel and heat-resistant silicone so you stay safe while grilling.

Codice Articolo

11490-01

Colore

Nero

Capacità

0.0 L

Larghezza (cm)

8.9

Altezza (cm)

38.5

Profondità (cm)

3.3

EAN

699965270278

Design Line

FYRKAT

Material

Acciaio inox, nylon, silicone