BODUM COLUMBIA
Caffettiera, doppia parete, 8 tazze, 1.0 l, acciaio inox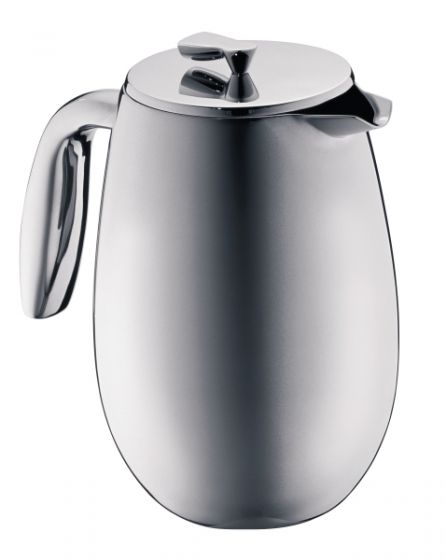 BODUM COLUMBIA
Caffettiera, doppia parete, 8 tazze, 1.0 l, acciaio inox
Costo di spedizione (Standard) 3,99 CHF

Consegna gratuita per ordini superiori a 35,00 CHF

Restituzione entro 30 giorni.
The stainless steel design of the COLUMBIA French Press pairs utility with timeless elegance.
• Durable, double wall stainless steel construction provides greater heat retention
• Silicone and mesh plunger prevents scratching, offers more complete filtration, and reduces sediment
It is easy to use too - just add fresh coarse ground coffee, fill with hot water, stir, place the lid on and wait for approximately 4 minutes. After this time, press and enjoy.

Codice Articolo

1308-57

Colore

Matt Chrome

Capacità

1.0 L

Larghezza (cm)

18.5

Altezza (cm)

21.0

Profondità (cm)

13.5

EAN

727015330761

Design Line

BODUM COLUMBIA

Material

Poliossimetilene (POM), Polipropilene (PP), Siliconi, Acciaio inossidabile, Zinco