HOT POT SET
Set 2 ciotole con coperchio silicone, 1.0 l, 2.5 l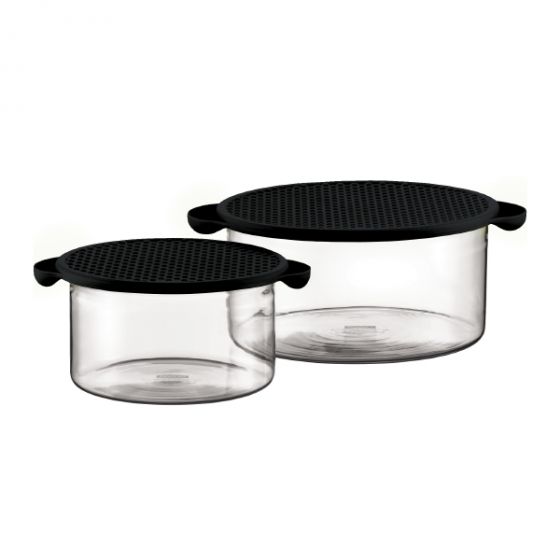 HOT POT SET
Set 2 ciotole con coperchio silicone, 1.0 l, 2.5 l
Costo di spedizione (Standard) 3,99 CHF

Consegna gratuita per ordini superiori a 35,00 CHF

Restituzione entro 14 giorni.
Cooking, serving and storage in one: it can't possibly get any easier than this. The HOT POTS are made from heat-resistant borosilicate glass – perfect for the oven. Their lines are of classic simplicity – perfect for the table. Put the silicon lid on top – and they're perfect for the fridge or the freezer. And as if that weren't enough – turn the lid upside down and it doubles as a coaster. These two 1 l/34 oz and 2.5 l/85 oz HOT POT will be a kitchen staple in no time. The silicone lid is heat resistant up to 220ºC/428ºF.

Codice Articolo

K10127-01

Presto in arrivo

No

Shatter Proof

No

Colore

Nero

Capacità

0.0 L

Larghezza (cm)

0.000

Altezza (cm)

0.000

Profondità (cm)

0.000

EAN

699965003968

Design Line

HOT POT

Material

Vetro borosilicato, silicone