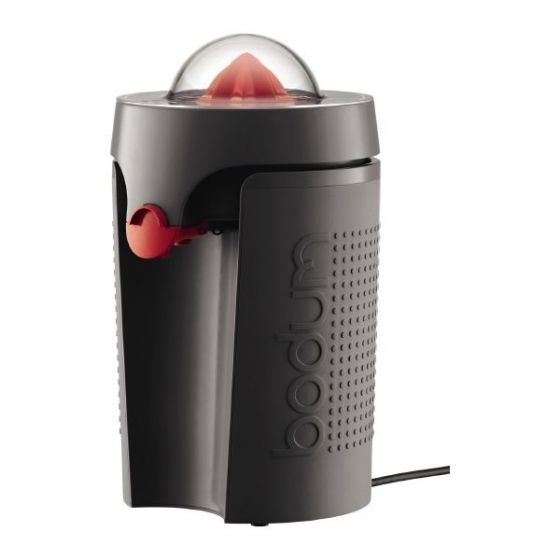 Free Delivery over €50.00

30 Days Return Policy
A glass of fresh juice in the morning is one of the healthiest things you can do for yourself. That is just one of the many reasons you're going to want the BISTRO for. First, the BISTRO sits higher than other juicers so you can finally fit more than a thimble-sized glass under your juicer. Now you can enjoy a nice tall glass of juice; you can never get too much of a good thing, right? Another good reason: a drip-stop that keeps the juice from dripping all over your kitchen counter and making a sticky mess. And finally, there is the cyclone function. No more letting all that good pulp go to waste. After juicing your oranges and grapefruit, put the lid on the juicer and press down on it; every last bit of juice is squeezed out of the pulp at high speed. We wouldn't want you missing out on those extra vitamins. The BISTRO Electric Juicer is made from plastic, silicone and stainless steel.

Item Number

11149-01EURO

Color

Black

Tilavuus

0.0 L

Width (cm)

19.2

Height (cm)

28.8

Depth (cm)

17.3

EAN

699965037406

Design Line

BISTRO

Material

Stainless steel, plastic, silicone