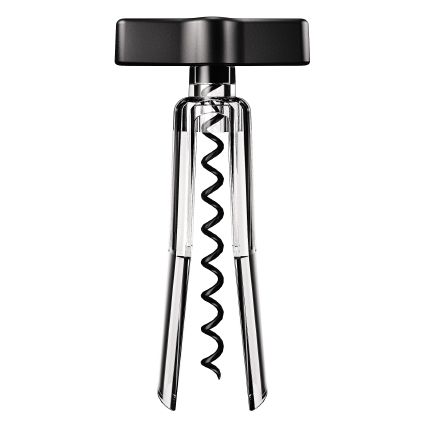 Free Delivery over €45.00

14 Days Return Policy
Bodum Melior Corkscrew gives you the feeling that you are opening a bottle with your bare hands. Is made of stainless-steel screw, which allows a perfect insert in the cork; it's also equipped with ergonomic plastic handles that smoothly fit any hand.
A simple and well-design gadget that can be used by everyone, from the wine enthusiast during an elaborate wine tasting to the ordinary home aficionado in their daily meals. The mechanics are simple, its handles will adjust automatically the screw to the center of the cork stopper and then, by turning the grip clockwise, the stopper will come off easily.
In addition, by being hand size, it is easy to carry, you can easily take it everywhere, to a friend's party or to a family dinner.
• Easy to use
• Easy to carry
• Suitable for all bottle necks
• Stainless steel screw
• Made in Europe
Bodum has been innovating kitchens and homes all over the world for more than 75 years. We are proud to say that we strive for the best quality of products made with a beautiful design.

Item Number

11724-01B

Color

Black

Tilavuus

0.0 L

Width (cm)

7.6

Height (cm)

14.6

Depth (cm)

4.2

EAN

699965360382

Material

Stainless steel, plastic