BAG CLIP
Bag clip, small, 4 pcs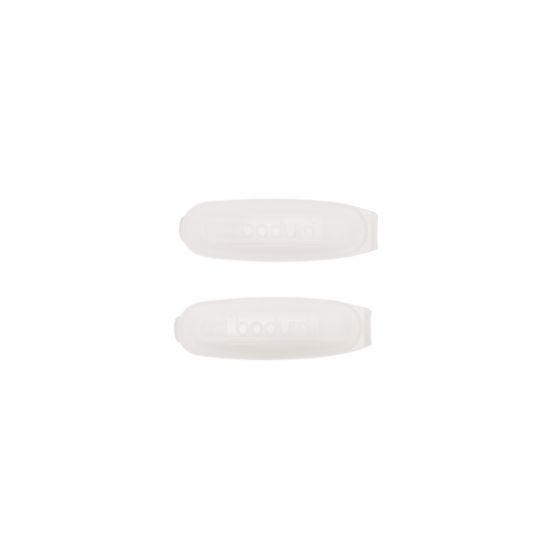 BAG CLIP
Bag clip, small, 4 pcs
Free Delivery over €45.00

14 Days Return Policy
Keep all kinds of food fresher and tastier for longer with this set of high-quality, reusable bag clips. Versatile and durable, they're ideal for securely closing all kinds of food bags and other plastic food wrappers. These stylish, unobtrusive clips complement any style of kitchen and are perfectly at home in the fridge, freezer and cupboards. They're incredibly useful when you're having a picnic or getting the kids' lunchboxes ready, too, as well as for snacking on the move. By helping to prevent food going stale and stopping flies, ants and other insects from feasting on your tasty treats, these bag clips are a wonderful way to minimise waste and preserve taste.
Product Features and Benefits
• Set includes four small, high-quality, reusable bag clips. 
• Modern design in chic milk white, subtly adorned with the BODUM® logo.
• Made of sturdy, durable plastic. 
• Securely fasten food bags to help the contents stay fresh and keep out insects. 
• Minimise food waste. 
• Ideal for use at home, outside and when travelling. 

Item Number

1661-143B

Color

Milk white

Tilavuus

0.0 L

Width (cm)

10.5

Height (cm)

1.3

Depth (cm)

7.0

EAN

699965297732

Design Line

BAG CLIP

Material

Plastic