Bodum
MOCCA
Spare glass Mocca 1.0 L (Jug)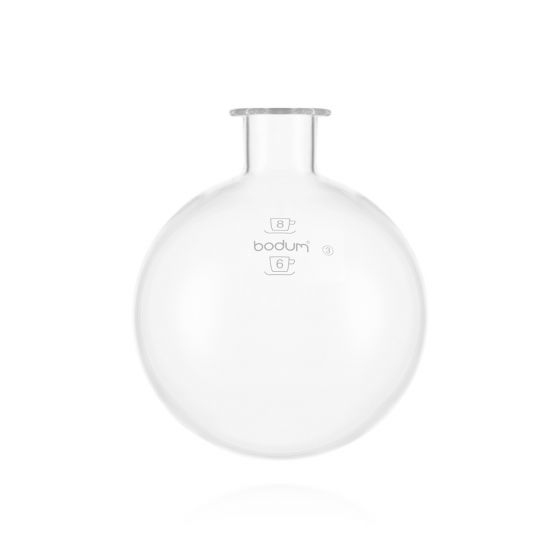 Bodum
MOCCA
Spare glass Mocca 1.0 L (Jug)
Shipping Cost (Standard) £2.90

Free Delivery over £35.00

14 Days Return Policy
About the MOCCA Vacuum Coffee Maker
Brewing coffee with the MOCCA vacuum coffee maker is a dramatic and exhilarating experience. The age-old process of siphon brewing is coffee showmanship at its finest, blending art and science with a dash of gravity-defying magic. But it's not all show: it teases the essentials oils from your coffee grounds, delivering a clean, balanced and flavourful cup of joe with a robust aroma.
Designed by Peter Bodum in 1956, the MOCCA siphon coffee maker was Bodum's first product. This version retains the retro style of the original but has been updated with more advanced materials, such as the premium quality borosilicate glass jug and filter that doesn't absorb taste or aroma, and the beautiful and sustainable cork handle.
This vacuum coffee maker can be used with a gas burner or beam heater, ensuring energy consumption is kept to a minimum, while its stainless steel filter means it's a truly sustainable way to brew coffee.
Main Features & Benefits
Iconic siphon coffee maker for a cleaner, richer and smoother cup of coffee.
Funnel and jug made from heat-resistant borosilicate glass, which showcases the theatrical brewing process.
Stainless steel stand with an easy grip, non-slip handle made from sustainable cork.
Environmentally friendly brewing method – no paper filters or plastic capsules.
Use with a gas burner or beam heater, sold separately.
Easy to use and easy to clean.
Most parts dishwasher safe.
How it Works
How to brew delicious coffee with the MOCCA vacuum coffee maker:
Place the appliance on a stable, horizontal surface and fill the jug with the required amount of preheated water.
Secure the filter to the funnel and place it in the jug, ensuring a full seal.
Switch on the gas burner and watch the water rise through the funnel.
Add coffee grounds to the funnel and give them a gentle stir, ensuring they are completely saturated. Place the lid on the funnel.
Allow to brew for four minutes, then switch the gas burner off. The brewed coffee will flow back into the jug.
Remove the funnel and filter, and enjoy your delicious coffee. To keep the coffee hot for longer, leave the gas burner on a low setting.
Item Number

01-11862-10-8-SPARE

Coming Soon

No

Shatter Proof

No

Brand

Bodum

Color

Transparent

Capacity

1.0 L

Width (cm)

13.4

Height (cm)

16.5

Depth (cm)

13.4

EAN

699965442668

Design Line

MOCCA

Bestsellers

No

Material

Borosilicate glass