BODUM CHEF
Fry pan, large, dia 31 cm, 12.2 inch, w/o coating.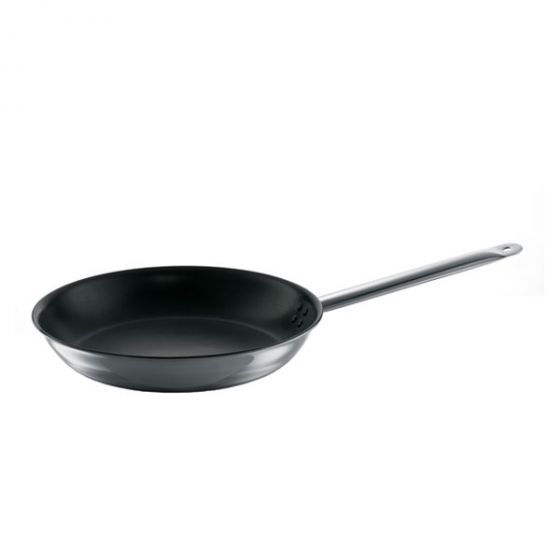 BODUM CHEF
Fry pan, large, dia 31 cm, 12.2 inch, w/o coating.
Shipping Cost (Standard) £2.90

Free Delivery over £35.00

14 Days Return Policy
When you want to fry with finesse, this small frying pan from the cutting-edge BODUM® CHEF range is an excellent choice. Thanks to the easily cleaned, non-stick coating, you can turn up the heat on everything from eggs to crepes to fish fillets without ending up with more of your meal cemented to the pan than on your plate! Measuring 21.5 cm across, this kitchen essential is ideal if you have a light appetite or want to make a small portion of a favourite fried treat. The concave shape and sturdy handle give you all the control you need when cooking, while reducing the risk of food spitting or splashing the hob. The pan is incredibly durable too, so you can fry food frequently without worrying that it'll wear out anytime soon.
Product Features and Benefits:
• Attractive, ergonomic design 
• Made of durable, rust-resistant stainless steel and non-stick Teflon 
• Can be stored in a cupboard or hanging from a hook 
• Chic chrome appearance 
• Matching items available.

Item Number

10028-16-1

Coming Soon

No

Shatter Proof

No

Color

Chrome

Capacity

0.0 L

Width (cm)

31.0

Height (cm)

7.0

Depth (cm)

31.0

EAN

699965343194

Design Line

BODUM CHEF

Bestsellers

No

Material

Tri-Ply (stainless steel + aluminium), stainless steel