TEA TOWEL
Tea towel, denim, small stripes, 50 x 70 cm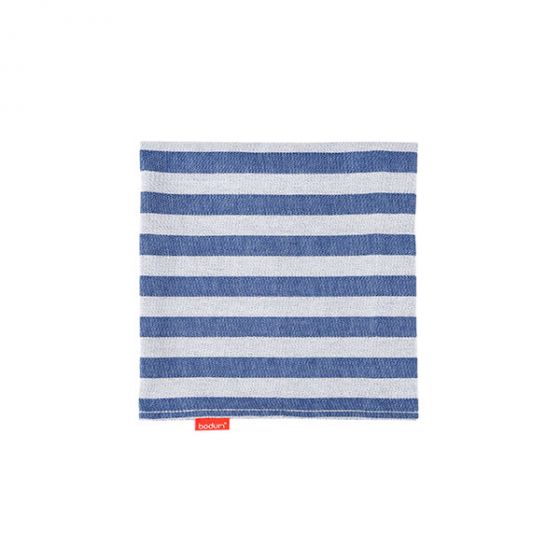 TEA TOWEL
Tea towel, denim, small stripes, 50 x 70 cm
Shipping Cost (Standard) £2.90

Free Delivery over £35.00

14 Days Return Policy
About the TEA TOWEL
This smart, well-made tea towel is a true kitchen essential. Beautifully woven from 100% high quality cotton, this tea towel soaks up water with ease – leaving kitchenware lint-free and evenly polished.
Kitchens can be messy places, but this kitchen stalwart works hard to keep things clean and tidy. Highly durable and absorbent, it has a wide range of uses: drying kitchenware; removing excess moisture from newly rinsed salad and herbs; keeping freshly baked cakes warm and toasty; standing in for a tablemat or tea cozy; mopping up spills; and lining kitchen cabinets and shelves.
But this tea towel is more than a utilitarian item. Available in a range of colors and patterns, it's an attractive addition to any kitchen, exuding style while blending in with the décor.
Main Features & Benefits
Smart tea towel made from 100% high quality cotton
Suitable for drying all types of kitchenware
Subtly adorned with the Bodum logo
Available in a range of patterns and colors to suit any kitchen style
Attractive kitchen accessory – looks great on display
Machine washable, durable and strong
Made in Portugal
Use & Care
Wash your new tea towel before first use for better absorbency over time. Machine washable at 40º. Do not bleach, dry clean or use in the tumble dryer.
Item Number

103207-979-1

Coming Soon

No

Shatter Proof

No

Color

979

Capacity

0.0 L

Width (cm)

35.0

Height (cm)

0.5

Depth (cm)

17.0

EAN

699965399108

Design Line

RETAIL

Bestsellers

No

Material

Cotton