BARCELONA
Fish fork, stainless steel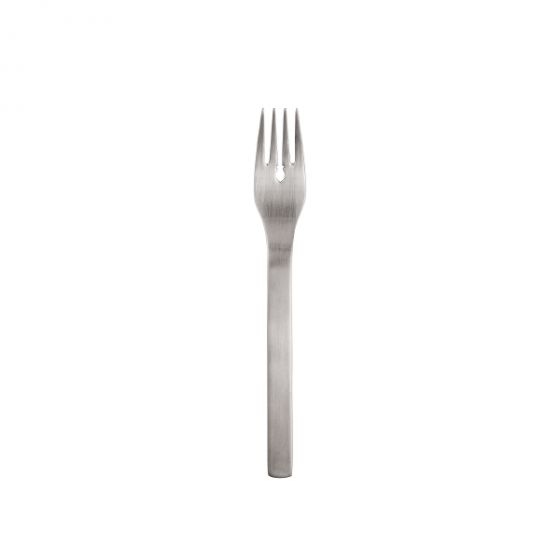 BARCELONA
Fish fork, stainless steel
Shipping Cost (Standard) £2.90

Free Delivery over £35.00

14 Days Return Policy
Packed full of protein, omega-3 and vitamins, fish is one of the healthiest, most delicious foods around. No wonder it's a firm favourite at mealtimes the world over. Whatever fabulous fish dish takes your fancy, from pan-fried salmon steaks to whole, grilled sea bass, the BARCELONA fish fork has been expertly designed to enhance your meal. With its clean lines, contemporary shape and subtle sheen, the fork successfully captures the relaxed elegance of its Spanish namesake. What's more, two specially adapted prongs make removing bones a cinch, so you can focus instead on enjoying melt-in-the-mouth flakes of fish to the full.
Product Features and Benefits:
• Made of durable, rust-resistant stainless steel
• Smooth, 'brushed' finish for a simple yet stylish look
• Flat, straight-edged handle sits comfortably in your hand
• Dishwasher safe
• Matching items available
This fish fork is ideal for use with the BARCELONA fish knife (available separately).

Item Number

10588-57B

Color

Matt Chrome

Capacity

0.0 L

Width (cm)

2.8

Height (cm)

1.8

Depth (cm)

19.4

EAN

699965298685

Design Line

BARCELONA

Material

Stainless steel