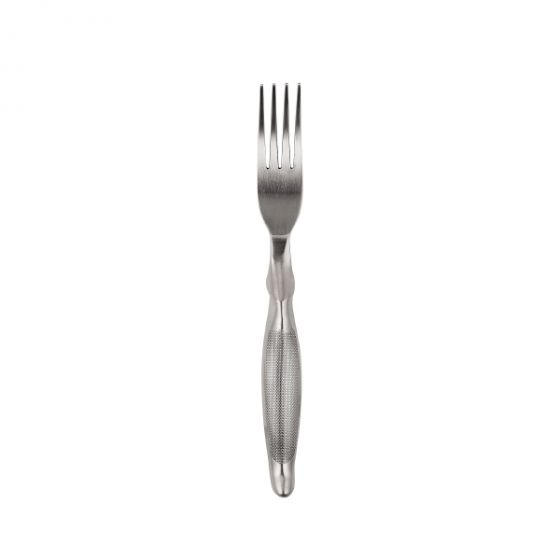 Shipping Cost (Standard) £2.90

Free Delivery over £35.00

14 Days Return Policy
About the BODUM CHEF Steak Fork
With steak, you're never short of options. Choose from lean fillet, classic rib eye, flavourful flank, popular prime rump, tender sirloin or one of the numerous other delicious, satisfying cuts of beef available today. Whatever kind of steak hits the spot for you, and whether you serve it blue, well done or something in-between, dine in style with the BODUM CHEF Steak Fork.
Premium quality meat deserves premium quality cutlery. That's why this sophisticated fork is made of solid stainless steel with a distinctive modern shape, and features a non-slip handle that gives you greater control over even the thickest, juiciest meat.
If you're serious about steak, the BODUM CHEF Steak Fork is sure to be your go-to steak fork. This item is complemented perfectly by the BODUM CHEF Steak Knife (available separately).
Main Features & Benefits
Steak fork with an elegant, ergonomic design
Made of durable, rust-resistant stainless steel
Non-slip, textured handle is easy to grip and comfortable to hold for greater control
Thick bolster provides a convenient place on which to rest your forefinger
Sophisticated matt chrome finish
Matching items available.
Use & Care
Wash before first use. Dishwasher safe.
Item Number

10609-57B

Color

Matt Chrome

Capacity

0.0 L

Width (cm)

21.0

Height (cm)

2.0

Depth (cm)

2.0

EAN

699965301668

Design Line

CHEFS KNIFE LINE

Material

Stainless steel