BODUM NERO
Tea coat for ASSAM tea press, 1.5 l, 51 oz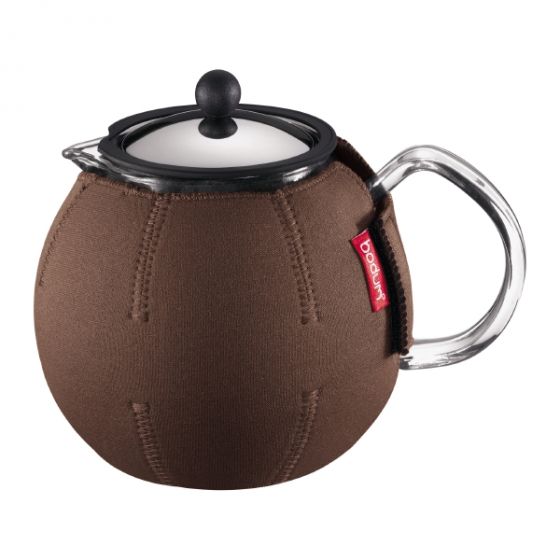 BODUM NERO
Tea coat for ASSAM tea press, 1.5 l, 51 oz
Shipping Cost (Standard) £2.90

Free Delivery over £35.00

14 Days Return Policy
About the BODUM NERO Tea Cosies for ASSAM Tea Press
If you like your tea piping hot, treat yourself to the BODUM NERO Tea Cosies. This cute tea coat fits snugly over the ASSAM Tea Press, keeping your tea at the perfect temperature while preserving all the flavor of a freshly brewed cuppa.
Crafted from insulating neoprene with Velcro fastening, the tea coat is suitably cozy and easy to use. In fact, it makes life easier all round: you brew less tea thereby saving energy, and when it needs freshening up simply pop it in the machine and leave it to air dry. Best of all, it comes in a range of trendy colors making it a contender for this season's hottest overcoat!
Main Features & Benefits
Insulated tea coat that fits the ASSAM tea press
Made from insulating neoprene material
Easy to apply and remove thanks to the Velcro fastening
Available in a range of fun colors
Available in two sizes
Machine washable
Use & Care
Machine wash when necessary and leave to air dry.
Item Number

10999-906

Color

Brown

Capacity

0.0 L

Width (cm)

13.5

Height (cm)

1.0

Depth (cm)

15.0

EAN

727015034980

Design Line

BODUM NERO

Bestsellers

No

Material

Neoprene