Bodum
BISTRO
Sauce pot, 0.25 l, 8 oz, pistachio & off white (brush)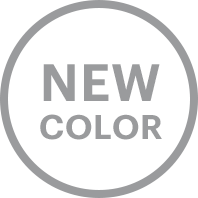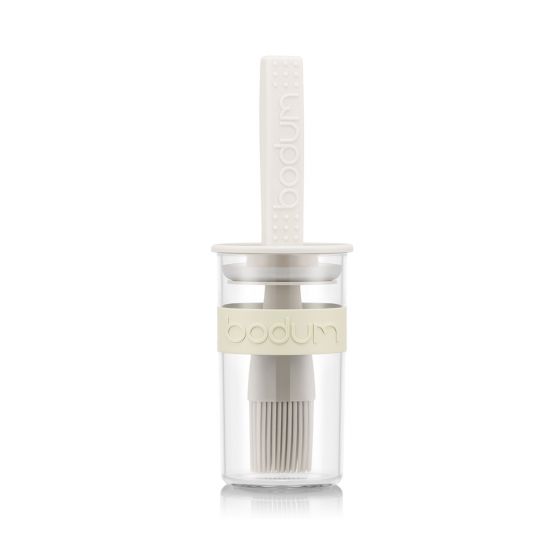 Bodum
BISTRO
Sauce pot, 0.25 l, 8 oz, pistachio & off white (brush)
Shipping Cost (Standard) £2.90

Free Delivery over £35.00

14 Days Return Policy
About the BISTRO Sauce Pot with Brush
Add flavor to your meat, fish or veggies with ease, thanks to the BISTRO Sauce Pot with Brush. This handy kitchen utensil is cleverly designed to offer seriously superior saucing, without leaving a mess all over the kitchen worktop.
Crafted from shatterproof, BPA-free plastic, the lightweight sauce pot makes it easy to keep your marinade or sauce on hand while cooking. There's a food-grade silicone brush built into the lid for convenience, which evenly distributes the sauce or marinade over your food then pops back in the pot without leaving a trailing mess behind.
A silicone band circles the pot, offering a firm grip – even with slippery saucy hands! And if you have leftover marinade or sauce, simply secure the lid and pop it in the fridge until you need it next. Because saucing can be a messy business, the BISTRO Sauce Pot with Brush is dishwasher safe for fuss-free cleaning.
Main Features & Benefits
Lightweight sauce pot with brush for easy application of marinades and sauces
Pot crafted from 100% BPA-free plastic
The shatterproof pot keeps the whole family safe in case of accidents
Silicone band circles the pot for comfortable, non-slip grip
Lid has a built-in food grade silicone brush for even distribution of the sauce or marinade
Leftover sauce or marinade can be stored in the pot
Available in a choice of colors
Easy to clean – dishwasher safe
Use & Care
Wash in warm, soapy water before first use and dry thoroughly. The BISTRO Sauce Pot with Brush is dishwasher safe.
Item Number

11203-913SA-339

Coming Soon

No

Shatter Proof

Yes

Brand

Bodum

Color

Off white

Capacity

0.250 L

Width (cm)

6.6

Height (cm)

20.0

Depth (cm)

6.6

EAN

699965449827

Design Line

BISTRO

Bestsellers

No

Material

Plastic, silicone