BISTRO
Napkin holder, 20 x 20 cm, 8 x 8 inch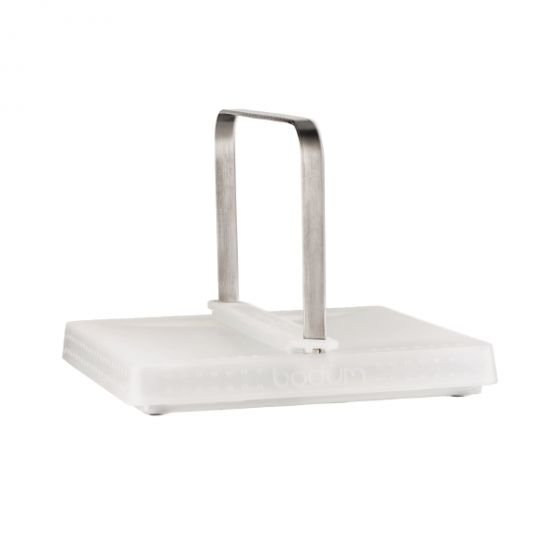 BISTRO
Napkin holder, 20 x 20 cm, 8 x 8 inch
Shipping Cost (Standard) £2.90

Free Delivery over £35.00

14 Days Return Policy
About the BISTRO Napkin Holder
Bring order and style to your dining table with the BISTRO Napkin Holder. This useful dining accessory keeps napkins tidy and ensures they're always close to hand when you need one.
Set on a non-slip base, the napkins are held in place by a weighted arm, so it's perfect for picnics and lunch on the patio – and equally at home on your kitchen counter or dining table. Easy to refill and very mobile, this is a simple item but one that's incredibly useful in a range of situations.
Main Features & Benefits
Stylish napkin holder for keeping napkins tidy and easily accessible
Non-slip silicone base keeps holder firmly in place and protects the napkins if placed on a wet surface
Weighted arm keeps napkins in check, even in breezy outdoors settings
Can be used indoors and outdoors
Holds a variety of different-sized folded napkins
Easy to refill
Available in a choice of colors
Wipes clean
Use & Care
Wipe clean with a damp cloth.
Item Number

11231-143B

Color

Milk white

Capacity

0.0 L

Width (cm)

20.0

Height (cm)

14.4

Depth (cm)

20.0

EAN

699965289348

Design Line

BISTRO

Bestsellers

No

Material

Stainless steel, plastic, rubber