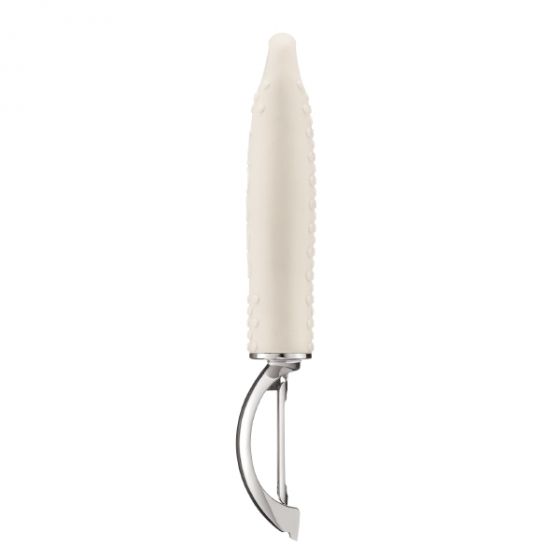 Shipping Cost (Standard) £2.90

Free Delivery over £35.00

14 Days Return Policy
About the BISTRO Peeler
Part of our BISTRO Gadget Line, the peeler is designed to withstand the demands of everyday food preparation. This durable utensil has a swivel blade that fits around the curvature of your food, while the silicone handle offers a comfortable, non-slip grip as you whizz around the kitchen.
Fun and practical, the BISTRO Peeler is available in a range of colors to suit any kitchen style. And when its task is complete, simply pop it in the dishwasher for fuss-free cleaning.
Main Features & Benefits
Sharp, traditional peeler ideal for peeling potatoes, apples and other tough-skinned fruits and vegetables
Stainless steel precision blade that swivels to fit curved surfaces
Silicone handle that's comfy to hold and offers a non-slip grip
Suitable for left and right-handed people
Durable design that's built to last
Easy to clean
Dishwasher safe
Available in a choice of colors
Coordinating items available
Use & Care
Dishwasher safe.
Item Number

11395-913

Coming Soon

No

Shatter Proof

No

Color

Off white

Capacity

0.0 L

Width (cm)

2.9

Height (cm)

18.3

Depth (cm)

3.2

EAN

699965141226

Design Line

BISTRO

Bestsellers

No

Material

stainless steel, plastic, silicone, zinc alloy chrome plated