Bodum
PEBO®
Gas burner, s/s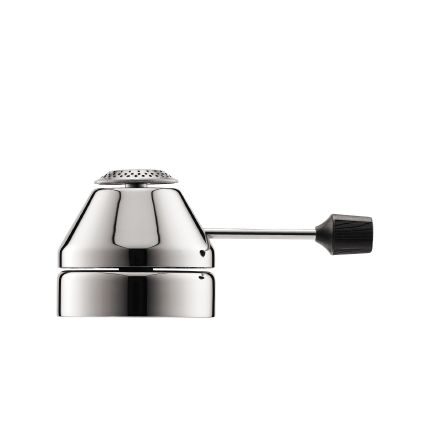 Bodum
PEBO®
Gas burner, s/s
Shipping Cost (Standard) £2.90

Free Delivery over £35.00

14 Days Return Policy
Here's an essential element of our siphon brewing system, which is widely celebrated for its theatricality and old-school charm. The coffee-making magic begins with this refillable gas burner. Simply add a little lighter fluid to the burner and you have the source of heat that makes spectacular slow coffee possible. With no plugs or wires to worry about and no electricity required, you can use the burner and stand outdoors as well as at home.
Product Features and Benefits:
• Part of the vacuum/siphon coffee-brewing system 
• Suitable for indoor and outdoor use in a wide range of settings 
• Made of durable, rust-resistant stainless steel, as well as robust silicone and plastic 
• Gas burner can hold 70 mL of regular lighter fluid and is easy to refill 
• Silicone ring gives the burner extra stability 
• Handy dial controls the gas flame 
• Low energy consumption and no need for electricity.

Item Number

11423-16B

Coming Soon

No

Shatter Proof

No

Color

Chrome

Capacity

0.0 L

Width (cm)

15.0

Height (cm)

7.0

Depth (cm)

7.6

EAN

699965324018

Design Line

PEBO®

Material

Stainless steel, plastic, silicone, steel