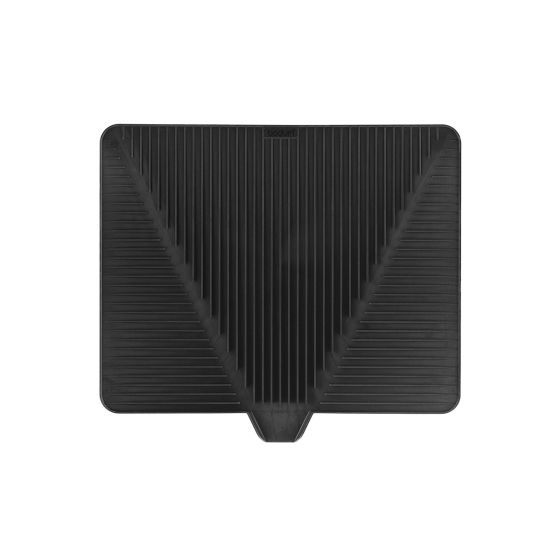 Shipping Cost (Standard) £2.90

Free Delivery over £35.00

14 Days Return Policy
About the BISTRO Drying Mat
Whether you need to create additional drainage space in your kitchen or protect your surfaces and tableware from chips and scratches, the handy BISTRO Drying Mat will be your humble kitchen assistant.
Crafted from durable silicone, this two-sided drying mat channels water away via an integrated spout on one side, while catching water for draining later on the other. Integrated grooves elevate and aerate items while drying, keeping them clean and hygienic, while the non-slip material ensures the drying mat stays secure while in use.
Main Features & Benefits
Dual function drying mat that protects the kitchen counter from scratches while preventing dishes and glasses from chips and other damage
Two-sided design that drains water away on one side while catching water for drainage later on the other
Integrated spout so water can be easily directed down the drain or sink
Creates additional drainage space in your kitchen
Crafted from durable, non-slip silicone
Available in a choice of colours to suit any kitchen style
Dishwasher safe
Use & Care
Dishwasher safe for easy cleaning.
Item Number

11548-01

Coming Soon

No

Shatter Proof

No

Color

Black

Capacity

0.0 L

Width (cm)

37.5

Height (cm)

1.5

Depth (cm)

33.0

EAN

699965271664

Design Line

BISTRO

Bestsellers

No

Material

Rubber