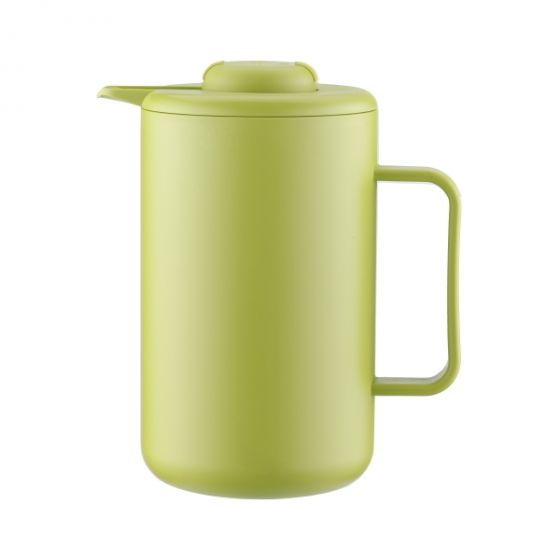 Shipping Cost (Standard) £2.90

Free Delivery over £35.00

14 Days Return Policy
Energy conservation is hardly a new idea at this point but rarely has it looked as fabulous as it does here. The BISTRO Thermo Jug utilizes a vacuum to keep hot and cold fluids at their desired temperatures a lot longer.
Whether it's used for ice tea in the yard, or simply for keeping hot herbal tea on the kitchen table – the BISTRO Thermo Jug serves all purposes and looks elegant doing so.

Item Number

11568-565B

Coming Soon

No

Shatter Proof

No

Color

Lime green

Capacity

1.0 L

Width (cm)

19.0

Height (cm)

22.5

Depth (cm)

12.5

EAN

699965278960

Design Line

BISTRO

Bestsellers

No

Material

Stainless steel, plastic, silicone