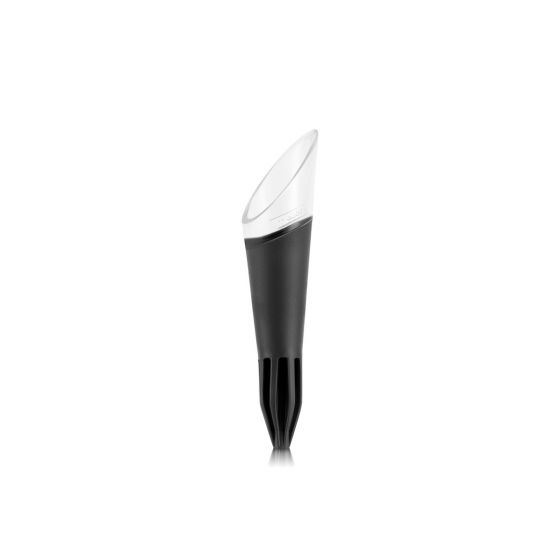 Shipping Cost (Standard) £2.90

Free Delivery over £35.00

14 Days Return Policy
About the MELIOR Wine Pourer and Aerator
It's often said that good things come to those who wait. This is especially true of fine wines, which benefit enormously from an hour or two in a decanter before serving. But sometimes you just don't have the time or patience to wait. For those occasions, reach for the MELIOR Wine Pourer and Aerator.
This stylish, multi-talented gadget brings together two functions into one handy tool. The aerator gently airs the wine as you pour, allowing beautiful aromas to develop while bringing out a depth of flavor that takes an hour or so to achieve in a decanter. And the pourer delivers a smooth and steady flow, while preventing messy drips. This is an essential gadget for your home bar – because life's too short to drink bad wine!
Main Features & Benefits
Multi-functional wine pourer and aerator that oxygenates wine as you pour, enhancing its taste, aroma and finish
Aerates wine instantly – so there no need to decant before serving
Crafted from durable, BPA-free plastic that won't alter or impair the taste of your wine
Tapered rubber stopper provides a perfect fit for all wine bottles
Non-drip pourer offers a smooth flow, while preventing messy drips
Compact size means it's great for picnics and garden parties
Easy to use and easy to clean
Dishwasher safe
Made in Portugal
Use & Care
After opening your wine bottle, place the wine pourer and aerator into the bottle opening, ensuring a tight, leak-free seal. As you pour, air bubbles are released into the wine, releasing flavor and aroma. After use, simply pop in the dishwasher for fuss-free cleaning.
Item Number

11738-01S

Coming Soon

No

Shatter Proof

No

Color

Black

Capacity

0.0 L

Width (cm)

2.6

Height (cm)

10.6

Depth (cm)

2.6

EAN

699965367985

Material

Stainless steel, plastic