PRESSO
Storage Jar 1.0l / 34oz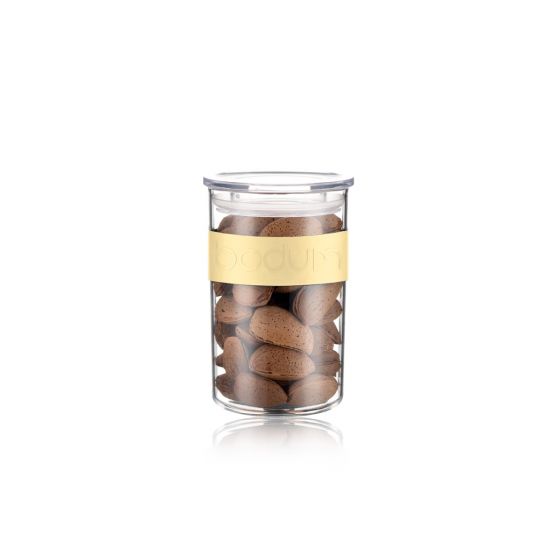 PRESSO
Storage Jar 1.0l / 34oz
Shipping Cost (Standard) £6.50

Free Delivery over £25.00

14 Days Return Policy
The very first PRESSO collection was introduced to the international market in 1982. Since then, it has been used in homes all over the world, like a faithful part of a modern and successful living.
Our new PRESSO collection is made from an extremely durable polycarbonate and can resist extremely high temperatures. The jar itself, except the lid, is microwave safe. The PRESSO collection invites the consumer to have full flexibility of storing any kind of products from very hot liquids to liquids with a high acidy level without discoloration.
The collection is designed to harmonize with any other product in BODUM®'s universe - the form follows the function, and good design should be affordable.

Product features and benefits:
• Available in different sizes.
• Dishwasher safe.
• Microwave safe.
• Freezer safe.

Item Number

11829-341B-Y19

Shatter Proof

Yes

Color

Banana

Capacity

1.0 L

Width (cm)

10.3

Height (cm)

17.1

Depth (cm)

10.3

EAN

699965420901

Design Line

PRESSO

Material

Polycarbonate, polystyrene and silicone