DOURO
Coffee Press, 1.0l 34 oz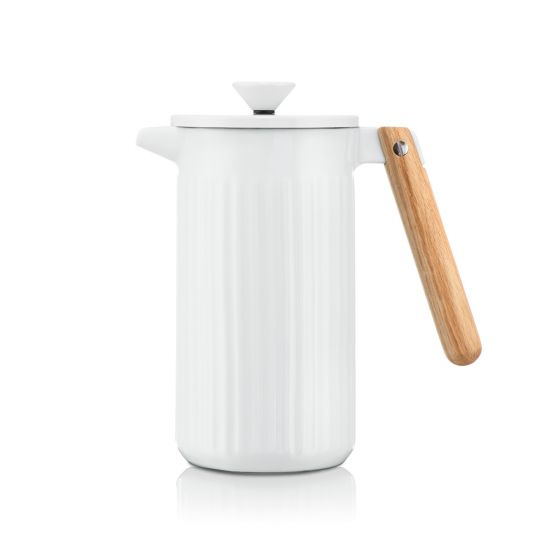 DOURO
Coffee Press, 1.0l 34 oz
Shipping Cost (Standard) £6.50

Free Delivery over £25.00

14 Days Return Policy
DOURO from BODUM

A special Portuguese landscape simplified in porcelain.
The Douro Valley in Portugal is one of Europe's oldest and most beautiful wine regions. With the curved terraces of vines as far as the eye reaches, it has been the inspiration for the fine grooves in BODUM's new DOURO French Press. An elegant classic design that is available either in black or white. In its simplicity make a soft contrast to glass and steel, or emphasize warm materials like cork and wood. DOURO is both designed and manufactured in Portugal. The country from which the story began.

The French Press system has always been the simplest and ultimate way of brewing an excellent cup of coffee. Using fresh coarse ground beans with water between 92 and 96 degrees celsius brings out the very best in all types of coffee.

Product Features and Benefits:
• Made of durable, attractive porcelain;
• Handle made of oak;
• Simple yet chic design;
• Smooth finish;
• Matching flatware available.

Item Number

11910-03

Shatter Proof

No

Color

White

Capacity

1.0 L

Width (cm)

10.2

Height (cm)

20.5

Depth (cm)

18.3

EAN

699965419462

Design Line

DOURO

Material

Porcelain, stainless steel, plastic