Bodum
OKTETT
6 pcs Durable Red Wine Glass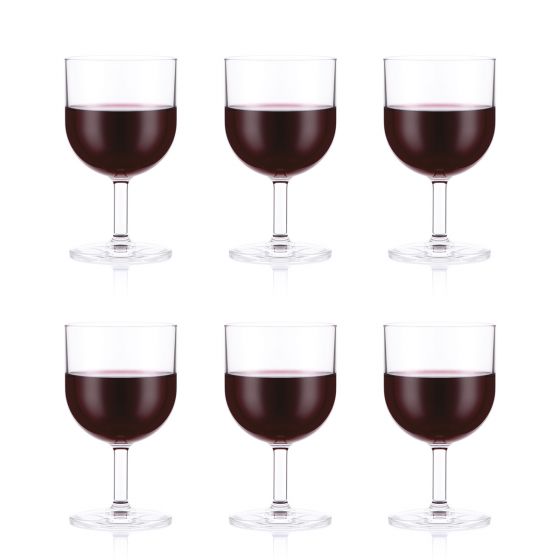 Bodum
OKTETT
6 pcs Durable Red Wine Glass
Shipping Cost (Standard) £6.50

Free Delivery over £25.00

14 Days Return Policy
Oktett is a new range of durable tumblers for indoor and outdoor use.
There is nothing quite like festive drinking glasses to add the finishing touch to a party occasion. This eclectic range of beverageware combines contemporary style with traditional principles. Each individual glass features a carefully considered shape which is formulated specifically for the subtleties of different drinks, making them ideal for tastings.
The characteristics of polycarbonate compare to those of polymethyl methacrylate (PMMA, acrylic), but polycarbonate is stronger and will hold up longer to extreme temperature. Polycarbonate is highly transparent to visible light, with better light transmission than many kinds of glass.
Ideal for serving your favourite outdoors and poolside drinks. Won't crack, shatter, break, cloud or discolour. Glasses maintain their clarity even through regular use. In the end you can simply put them in the dishwasher.

Product features and benefits:
• Safer than glass, never breaks. Won't shatter, cloud or discolour.
• Its lightweight plastic body makes it perfect for outdoor use.
• Environmentally friendly. Can be recycled.
• Dishwasher safe.
• Freezer safe.

Item Number

11925-10SA-12

Shatter Proof

Yes

Color

Transparent

Width (cm)

7.9

Height (cm)

13.9

Depth (cm)

7.9

EAN

699965441463

Material

Plastic