KIRA
Wine cooler, double wall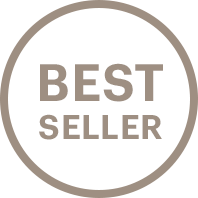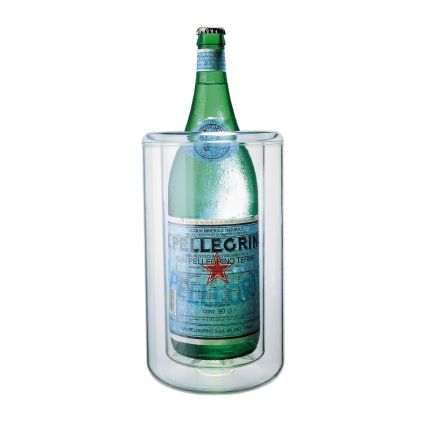 KIRA
Wine cooler, double wall
Shipping Cost (Standard) £2.90

Free Delivery over £35.00

14 Days Return Policy
About the KIRA Wine Cooler
Wine tastes best when served at the correct temperature. Maximize the potential of your wine with theKIRA Wine Cooler. Simple, stylish and practical, it maintains the temperature of your pre-cooled wine without the need for ice, so you can serve your wine like a sommelier.
Crafted from durable, BPA-free plastic, this ingenious cooler has a double wall design that offers an insulating effect while preventing messy condensation rings. It's crystal-clear so you can see at a glance how much wine is in the bottle, and it's the perfect fit for white, rosé and sparkling wine bottles – and equally suitable for sparkling water, soft drinks and liquors, too.
Ideal for dinner parties and summer suppers on the patio, as well as barbeques in the park and romantic dinners for two, this versatile wine cooler takes care of your wine, so you and your guests can enjoy free-flowing drinks and conversation.
Main Features & Benefits
Stylish wine cooler that keeps wine chilled for longer
Suitable for most wine bottles, including white, rosé and sparkling
Double wall design maintains the temperature of pre-chilled wines while preventing messy condensation rings
Crafted from durable, BPA-free plastic
Suitable for a host of everyday and special occasions, including indoor and outdoor use
Dishwasher safe
Freezer safe
Made in Portugal
Item Number

1620-10S

Coming Soon

No

Shatter Proof

No

Color

Transparent

Capacity

0.0 L

Width (cm)

43.5

Height (cm)

24.5

Depth (cm)

30.0

EAN

699965362003

Design Line

KIRA

Material

Plastic