DUSTPAN & BRUSH
Dustpan and brush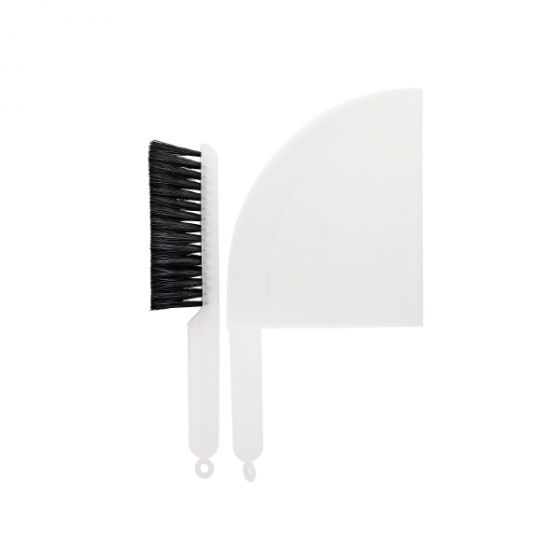 DUSTPAN & BRUSH
Dustpan and brush
Shipping Cost (Standard) £2.90

Free Delivery over £35.00

14 Days Return Policy
This modern, durable dustpan and brush set will help you to keep your home spick and span in style. Thanks to the lightweight design, you can make light work of sweeping floors and furniture (such as bookshelves and the tops of wardrobes). Even cleaning right up to the skirting board is simple with the aid of the specially shaped dustpan. What's more, the brush's firm bristles are more than capable of tackling the kind of breakages and spillages that could easily block or damage a vacuum cleaner. Banishing fragments of glass, breakfast cereal, dried pasta and other household debris has never been easier.
Product Features and Benefits:
• Smart, ergonomic design – robust yet lightweight 
• Made of sturdy, durable plastic in an attractive milk-white shade 
• Brush's firm bristles easily sweep away dust, crumbs and other debris 
• Specially shaped dustpan enables you to clean right up to the edges of a room 
• Ideal for use all around your home 
• Easy to empty and keep clean 
• Can be stored flat or hanging from a hook. 

Item Number

2401-143B

Coming Soon

No

Shatter Proof

No

Color

Milk white

Capacity

0.0 L

Width (cm)

37.0

Height (cm)

6.7

Depth (cm)

17.2

EAN

699965291907

Design Line

DUSTPAN & BRUSH

Bestsellers

No

Material

Plastic