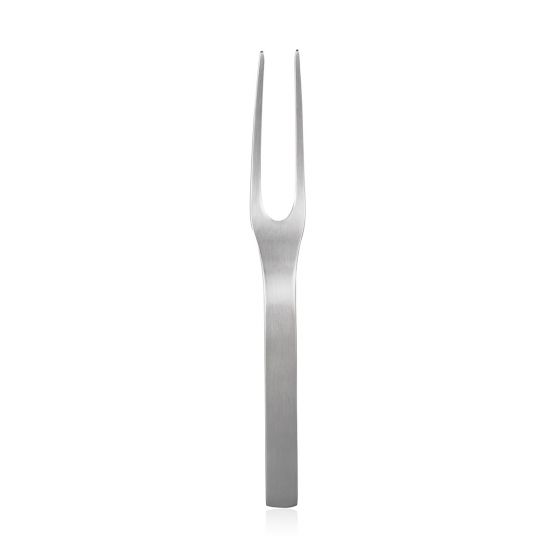 Shipping Cost (Standard) £2.90

Free Delivery over £35.00

14 Days Return Policy
Smart enough to accompany a special Sunday roast, yet simple enough for everyday use, the BARCELONA carving fork is distinguished by its clean lines and superbly smooth finish. We've taken great care to ensure that it's light enough to hold comfortably when serving everything from freshly cooked turkey to cold, sliced ham, without compromising on function. Perhaps you're looking for chic, contemporary cutlery for your starter home, minimalist kitchen or student house share: you're on the right track here. Like the Spanish city it's named after, the BARCELONA carving fork embodies casual, easy-going elegance. Plus, you can pop it in the dishwasher after use and put your feet up instead of doing the washing-up. Hooray!
Product Features and Benefits:
• Made of durable, rust-resistant stainless steel 
• Smooth, 'brushed' finish for a simple yet stylish look 
• Flat, straight-edged handle sits comfortably in your hand 
• Dishwasher safe 
• Matching items available 
The carving fork's perfect partner is the BARCELONA carving knife (available separately). 

Item Number

6346-57B

Coming Soon

No

Shatter Proof

No

Color

Matt Chrome

Capacity

0.0 L

Width (cm)

3.3

Height (cm)

2.1

Depth (cm)

28.0

EAN

699965298647

Design Line

BARCELONA

Bestsellers

No

Material

Stainless steel