Bodum
BISTRO SET
Cutting boards with holder (all colors - not dark roast)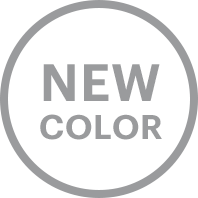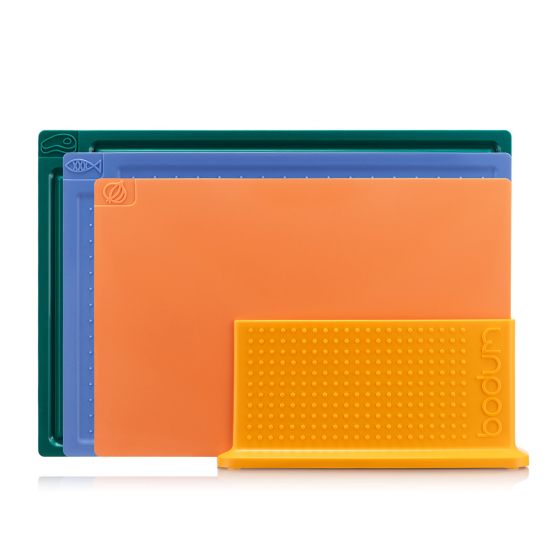 Bodum
BISTRO SET
Cutting boards with holder (all colors - not dark roast)
Shipping Cost (Standard) £2.90

Free Delivery over £35.00

14 Days Return Policy
About the BISTRO Chopping Board Set
With its vibrant, eye-catching looks and functional design, the BISTRO Chopping Board Set is a must-have item for home cooks. Its three color-coded cutting boards offer six unique chopping areas, designed to prevent cross-contamination when preparing food.
Each chopping board is dual-sided and embossed with a pictogram indicating which food type it should be used for. The largest board provides a dedicated surface for meat and bread, the medium board is used for fish and onion, while vegetables and cheese share the small cutting board.
When not in use, these colorful chopping boards stand upright in a rubber-coated holder, which allows air to circulate between the boards keeping them nice and fresh, while taking up minimal space on your kitchen counter.
Main Features & Benefits
Colorful chopping board set featuring three dual-sided, color-coded cutting boards
Boards are designed for use with different food items to prevent cross-contamination
Small pictograms indicate which food type they should be used for
Useful rubber-coated holder keeps boards neat and tidy, and has silicone feet to hold it firm on the kitchen counter
Made of BPA-free plastic
Stable to use and space-saving in the kitchen
Easy to use and easy to clean
Dishwasher safe
Use & Care
Wash in hot soapy water before first use and dry thoroughly. Dishwasher safe.
Item Number

K10976-XY-Y21

Coming Soon

No

Shatter Proof

No

Brand

Bodum

Width (cm)

36.5

Height (cm)

26.0

Depth (cm)

6.7

EAN

699965456689

Bestsellers

No

Material

Plastic, rubber