Bodum
PRESSO
2 pcs storage jar 2.0 l, 68 oz.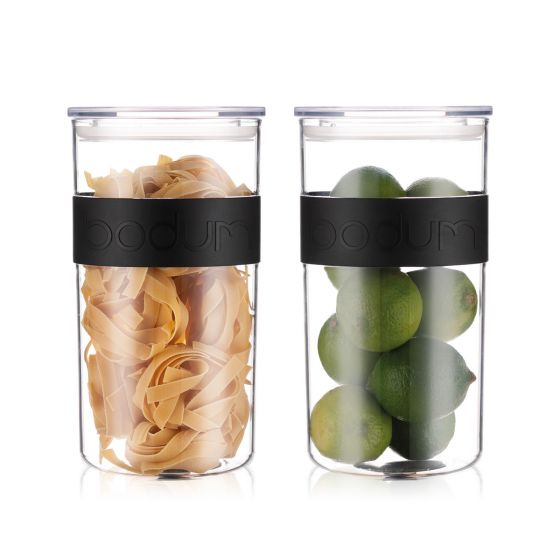 Bodum
PRESSO
2 pcs storage jar 2.0 l, 68 oz.
Shipping Cost (Standard) £2.90

Free Delivery over £35.00

14 Days Return Policy
The very first PRESSO collection was introduced to the international market in 1982. Since then, it has been used in homes all over the world, like a faithful part of a modern and successful living.
The PRESSO collection invites the consumer to have full flexibility of storing any kind of products from very hot liquids to liquids with a high acidy level without discoloration.
The collection is designed to harmonize with any other product in BODUM®'s universe - the form follows the function, and good design should be affordable.

Product features and benefits:
• Available in different sizes.
• Dishwasher safe.

Item Number

K11830-01SA

Coming Soon

No

Shatter Proof

Yes

Color

Black

Capacity

2.0 L

Width (cm)

12.5

Height (cm)

22.5

Depth (cm)

12.5

EAN

699965407162

Design Line

PRESSO

Material

Plastic