BARCELONA SET
48 pcs cutlery set, s/s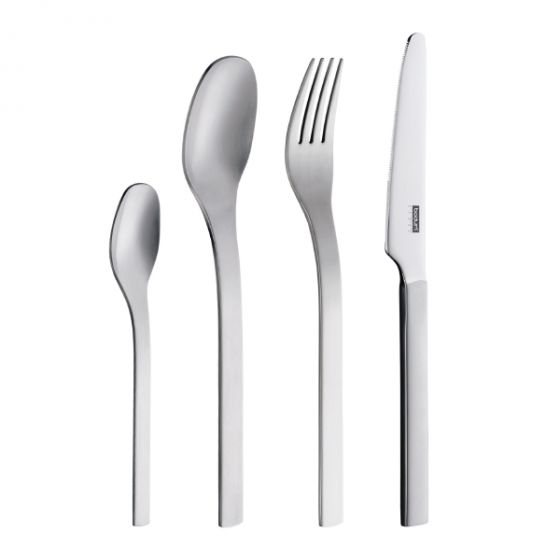 BARCELONA SET
48 pcs cutlery set, s/s
Shipping Cost (Standard) £2.90

Free Delivery over £35.00

14 Days Return Policy
About the BARCELONA Cutlery Set
Make every meal a special occasion with the BARCELONA SET Cutlery. With its simple minimalist design and bold contemporary style, this cutlery set is perfectly suited to the modern dining table.
Crafted from premium 18/10 stainless steel, it's ideal for everything from a simple family breakfast to a formal dinner party. The durable cutlery features flat handles with long, straight edges that feel satisfyingly weighty to hold and use, while its shine is guaranteed to withstand numerous dishwasher cycles.
Bringing an effortlessly modern look to any dining table, the BARCELONA SET Cutlery is the key to dining in style. Bon appetite!
Main Features & Benefits
Crafted from premium quality 18/10 stainless steel for long-lasting shine and durability
Elegant, modern style with straight, flat handles
Comfortable to hold and use
Dishwasher safe
Matching items available
Use & Care
Wash before first use. Dishwasher safe.
Item Number

K6325-57

Shatter Proof

No

Color

Matt Chrome

Capacity

0.0 L

Width (cm)

51.3

Height (cm)

5.4

Depth (cm)

47.5

EAN

699965306908

Design Line

BARCELONA

Material

Stainless steel