PILATUS
Set 6 bicchieri, doppia parete, 0.25 l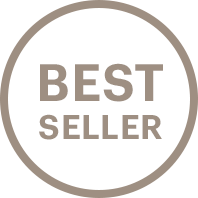 PILATUS
Set 6 bicchieri, doppia parete, 0.25 l
Costo di spedizione (Standard) 5,90 €

Consegna gratuita per ordini superiori a 25,00 €

Restituzione entro 30 giorni.
The insulating quality of the double wall glasses doesn't just keep hot drinks hot for a longer period of time, it also keeps cold drinks cold longer. Another nice thing about them – there is no condensation water when you serve cold drinks, therefore no messy rings on your table. And by the way, they're great for ice cream as well. Double wall glasses are truly multifunctional. They are made from borosilicate glass and are dishwasher safe.
Codice Articolo

10484-10-12

Colore

Trasparente

Capacità

0.250 L

Larghezza (cm)

8.0

Altezza (cm)

10.2

Profondità (cm)

8.0

EAN

699965199203

Design Line

PILATUS

Material

Vetro borosilicato, silicone