NEW YO-YO®
Filtro per tè, acciaio inox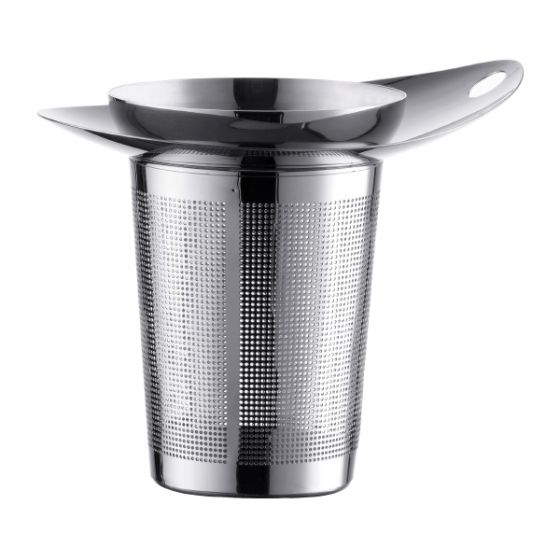 NEW YO-YO®
Filtro per tè, acciaio inox
Costo di spedizione (Standard) 5,90 €

Consegna gratuita per ordini superiori a 25,00 €

Restituzione entro 30 giorni.
Say goodbye to tea bags and enjoy a perfect cup of tea with the stylish YO-YO® Tea Infuser. Just like a BODUM teapot, the YO-YO® allows free-swirling tea leaves to release their full potential, but on a smaller, individual scale! The YO-YO® is a solution that is both decorative and functional. With a height of 11.7 cm (4.6 inches), it fits into most mugs. The perforated strainer ensures that leaves and kernels remain within the strainer while brewing, allowing the aroma of the tea to fully evolve without the messy remains of tea leaves escaping into the cup. The YO-YO® features a multi-functional lid: while placed on the strainer, the lid helps to keep the water warm while the tea is brewing. After the brewing, the lid can be used as a saucer for the tea infuser. For a second cup of tea, often, the same tea leaves can be re-used. Remove the strainer from the saucer/lid, re-insert into the cup and add more hot water.

Codice Articolo

10547-16B

Colore

Chrome

Capacità

0.0 L

Larghezza (cm)

11.7

Altezza (cm)

9.5

Profondità (cm)

9.1

EAN

727015857916

Design Line

NEW YO-YO®

Material

Acciaio inossidabile