ASSAM
Teiera in ghisa, filtro in acciaio inox, 1.0 l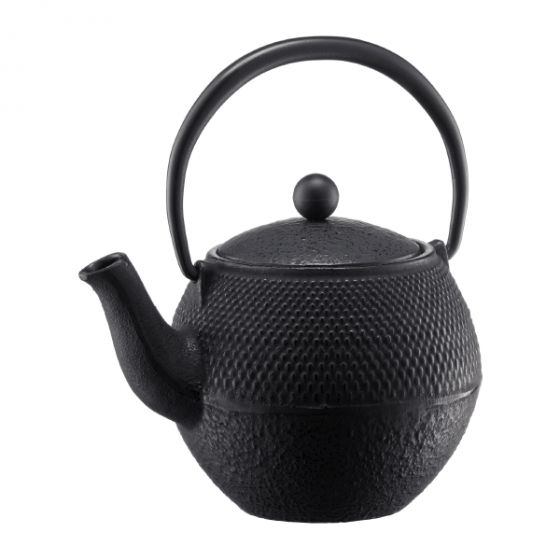 ASSAM
Teiera in ghisa, filtro in acciaio inox, 1.0 l
Costo di spedizione (Standard) 5,90 €

Consegna gratuita per ordini superiori a 25,00 €

Restituzione entro 14 giorni.
The BODUM ASSAM iron teapot is an unusual and notwithstanding effective decoration for a tea table. It combines the old Japanese tradition of enjoying tea and BODUM's well-proven tea press. The ASSAM shape reminds of the traditional English tea pots, whereas the cast iron material and its texture creates the relaxing feeling of participating in a Japanese tea ceremony, a "purifying bath of the six senses". Cast iron was used not only to convey the Asian style, but because of its brilliant qualities to preserve heat and therefore the consistent quality of the tea within. To create the distinctive ASSAM bowl shape of the tea pot, two iron cast parts are fused together. The knob pattern (Arare) decorating the pot should always contain the same amount of knobs in the first and last row. The inside is lined with a smooth, durable vitreous coating of enamel to prevent the iron from deterioration. If treated correctly, the cast iron tea pot will last more than a lifetime.

Codice Articolo

10577-01

Colore

Nero

Capacità

1.0 L

Larghezza (cm)

20.5

Altezza (cm)

23.0

Profondità (cm)

15.5

EAN

727015815251

Design Line

ASSAM

Material

Acciaio inox, plastica, ghisa