EILEEN
Teiera, con filtro in plastica, 1.5 l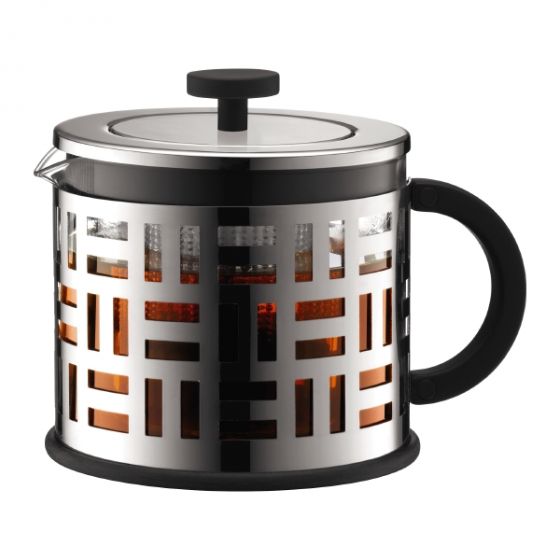 EILEEN
Teiera, con filtro in plastica, 1.5 l
Costo di spedizione (Standard) 5,90 €

Consegna gratuita per ordini superiori a 25,00 €

Restituzione entro 30 giorni.
First there was the French coffee press – an instant classic – now comes the tea press. A solid steel frame protects the glass from knocks and bumps. The EILEEN tea press comes with a spacious filter that lets the tea leaves swirl freely and develop their full aroma. Once the desired strength is reached, you press down the plunger and the tea leaves get locked into the bottom of the filter, stopping the brewing process. It's the same tea brewing system we developed together with the English Tea Council years ago.

Codice Articolo

11199-16

Shatter Proof

No

Colore

Chrome

Capacità

1.5 L

Larghezza (cm)

20.5

Altezza (cm)

16.0

Profondità (cm)

15.0

EAN

699965038267

Design Line

EILEEN

Material

Acciaio inox, acciaio cormato, vetro borosilicato, plastica, silicone