BISTRO
Portacoltello per parete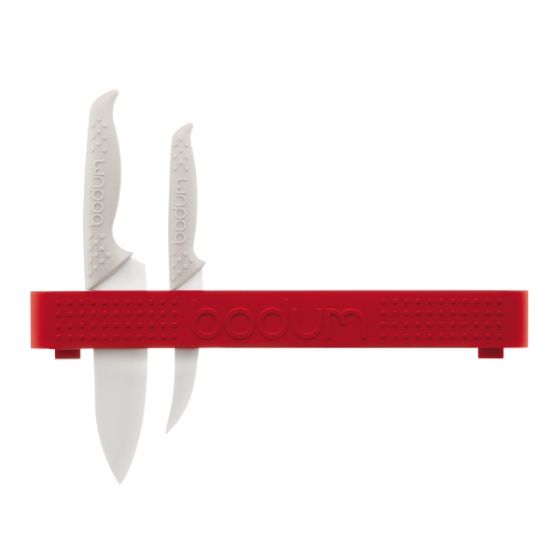 BISTRO
Portacoltello per parete
Costo di spedizione (Standard) 5,90 €

Consegna gratuita per ordini superiori a 25,00 €

Restituzione entro 14 giorni.
The idea: A wall knife holder for knives in all materials.
The counter is the most precious real estate in the kitchen, so why clutter it? The BISTRO knife holder is reduced and sophisticated at the same time. It takes up as little space as possible, attaches to the wall, and as it is non-magnetic, it holds 6 to 10 knives in all materials. The knives slide into a brush-lined slot that protects delicate ceramic knives as well as a stainless steel knife's cut. The fine brush also keeps the knives from tipping sideways, and it works even for knives in sleeves. The BISTRO knife holder is made from plastic and comes in different colors. It can be attached to the wall with screws or double-sided tape both of which are included in the package.

Codice Articolo

11373-294

Colore

Rosso

Capacità

0.0 L

Larghezza (cm)

34.5

Altezza (cm)

5.0

Profondità (cm)

4.0

EAN

699965136628

Design Line

BISTRO

Material

Plastica, metallo