COOL
Ice bucket with tongs, 1.5 l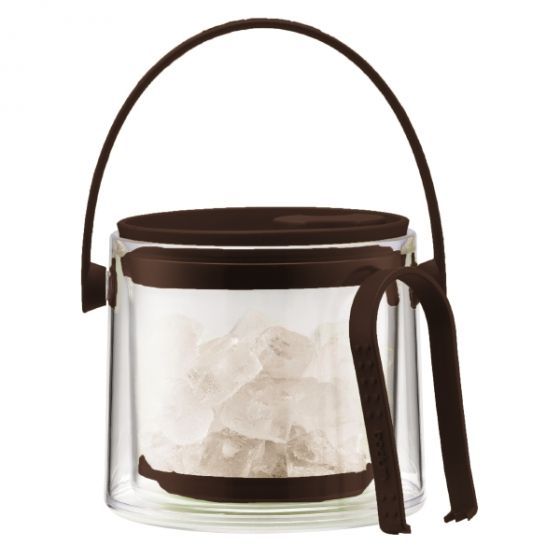 COOL
Ice bucket with tongs, 1.5 l
Costo di spedizione (Standard) 5,90 €

Consegna gratuita per ordini superiori a 25,00 €

Restituzione entro 30 giorni.
Happy hour with the COOL Ice Bucket is just that, happy. The ice for everybody's favorite drinks stays chilled for longer in BODUM's insulated plastic ice bucket. The COOL is made from double wall plastic and is topped off with a silicone lid that comes with an integrated plastic tongs. The wavy silicone mat at the bottom of the bucket provides dual protection: the ice cubes don't damage the plastic when they are dropped into the bucket, and they sit on top of the mat and not in the water left behind from melted ice. You can remove the ice mat and use the COOL ice bucket for hot liquids too. The thermal properties of the COOL will not only help cool things stay cool longer; it will keep hot liquids warmer, longer. Use the COOL thermal bucket for soups, cheese dips, or other hot liquids. Both the double wall plastic and the silicone material of the lid and mat give the COOL outstanding insulating qualities – on the rocks, anyone? 1.5 L capacity.

Codice Articolo

11584-618B-Y16

Colore

Marrone

Capacità

1.5 L

Larghezza (cm)

16.0

Altezza (cm)

14.3

Profondità (cm)

17.7

EAN

699965345730

Material

Plastica, gomma