BISTRO NOUVEAU
Teiera, filtro in plastica, 1.5 l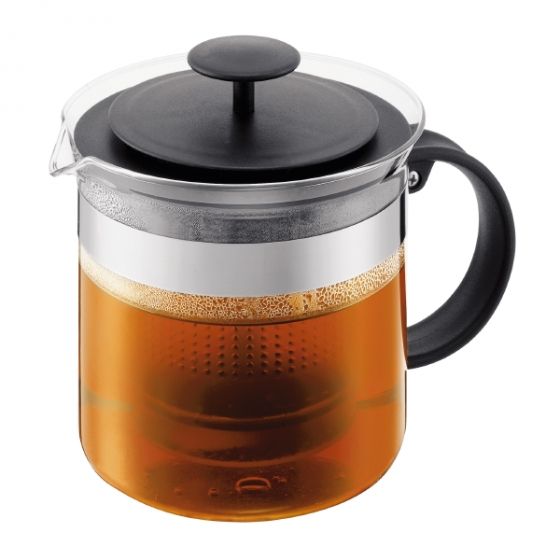 BISTRO NOUVEAU
Teiera, filtro in plastica, 1.5 l
Costo di spedizione (Standard) 5,90 €

Consegna gratuita per ordini superiori a 25,00 €

Restituzione entro 30 giorni.
The BISTRO NOUVEAU tea press by BODUM combines design, quality and functionality. The shapely pot is made of heat-resistant glass. High quality tea leaves can also be used more than once.
• Made of taste-neutral and heat-resistant borosilicate glass.
• The BISTRO NOUVEAU tea pot utilizes the same brewing system as the French Press to allow for full control of the tea steeping process. With this filter system, you can stop the brewing process at exactly the right time and thus achieve the desired strength: simply press down on the seal on the upper side of the tea maker and this will separate the prepared tea from the rest and it will be ready to drink.
• For infusion of black, green, and white teas and also for herbal teas.
• Made in Europe.


Codice Articolo

1880-01

Colore

Nero

Capacità

1.5 L

Larghezza (cm)

20.9

Altezza (cm)

17.4

Profondità (cm)

17.1

EAN

727015239095

Design Line

BISTRO NOUVEAU

Material

Acciaio inox, plastica, vetro borosilicato