BISTRO SET
Tacchetto e supporto per frullatore BISTRO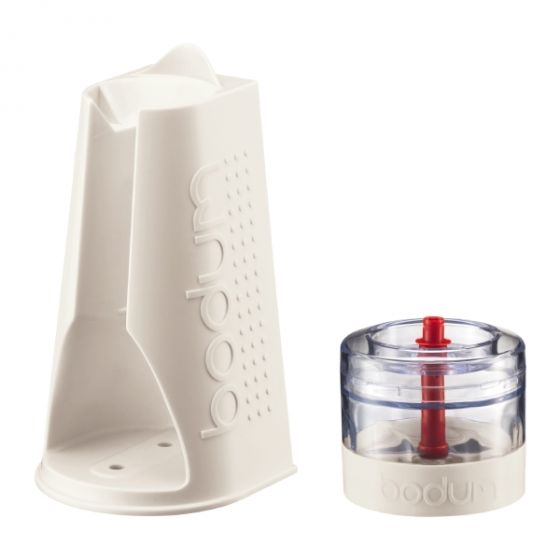 BISTRO SET
Tacchetto e supporto per frullatore BISTRO
Costo di spedizione (Standard) 5,90 €

Consegna gratuita per ordini superiori a 25,00 €

Restituzione entro 14 giorni.
We're so sure you'll use your BISTRO Electric Blender Stick so often that you'll want to keep it handy instead of hidden away with all those kitchen tools you never use and can never find. Our accessory kits come with a stand, in matching colors of course, so you can store your Blender Stick right on the kitchen counter. The kit also comes with a blade grinder you can attach to the blender stick making it easier than ever to chop anything from nuts to herbs in no time. With these accessories, the BISTRO becomes more versatile than ever. They are made from plastic, stainless steel and silicone.

Codice Articolo

K11204-913

Colore

Bianco crema

Capacità

0.0 L

Larghezza (cm)

0.0

Altezza (cm)

0.0

Profondità (cm)

0.0

EAN

699965051211

Design Line

BISTRO

Material

Acciaio inox, plastica, silicone