HOT POT GOURMET SET
Misurino con coperchio, 1.0 l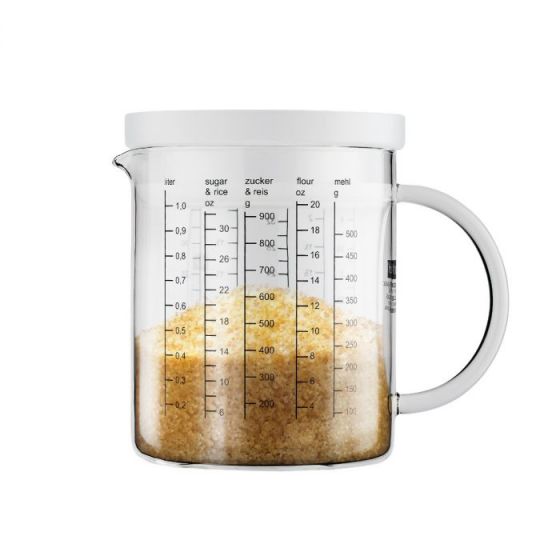 HOT POT GOURMET SET
Misurino con coperchio, 1.0 l
Costo di spedizione (Standard) 5,90 €

Consegna gratuita per ordini superiori a 25,00 €

Restituzione entro 30 giorni.
One handy measuring tool for most cooking needs – our HOT POT GOURMET measuring jug is quite the multitasker. It tells you how little rice you need (don't we all overestimate the portion size of rice when it's dry?) – it tells you how much sugar or flour to add, and it does the same for fluids. It even tells you all of this in English and in German and in grams and ounces. The jug is made from borosilicate glass, which is up to this task for more than one reason. Borosilicate glass is very robust and light at the same time. It's also dishwasher safe and doesn't cloud – not even after years. In other words, it is the perfect material for kitchen work, which is also the reason why the HOT POT GOURMET can even double as jug for your stick blender or for mixing jobs in general.

Codice Articolo

K4455-143B

Colore

Bianco latte

Capacità

1.0 L

Larghezza (cm)

17.5

Altezza (cm)

15.0

Profondità (cm)

12.0

EAN

699965297688

Design Line

HOT POT GOURMET

Material

Plastica, vetro borosilicato, silicone