BISTRO
Mokkenhouder met 6 glazen mokken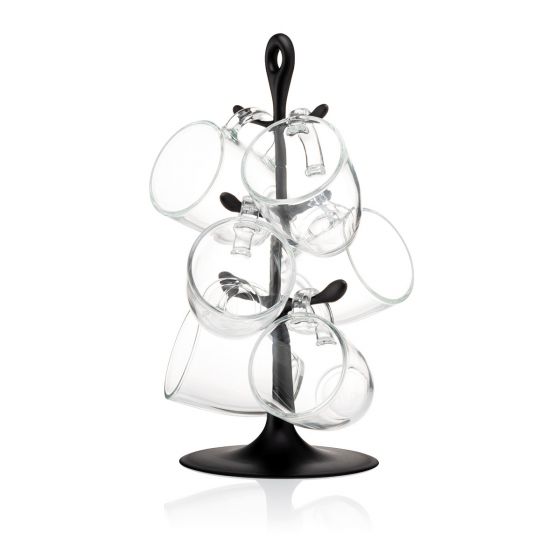 BISTRO
Mokkenhouder met 6 glazen mokken
Shipping Cost (Standard) € 3,90

Gratis levering over € 25,00

30 dagen retourbeleid
Of u 's ochtends nu een zwarte koffie, een cappuccino, of een aromatische thee drinkt, uw favoriete koppen zouden nooit moeilijk te vinden moeten zijn. Met een ruimtebesparend ontwerp om uw mokken zichtbaar en makkelijk toegankelijk te houden zal deze functionele boom onmiddellijk een moderne toets aan uw keukenaanrecht toevoegen.
Productfuncties- en voordelen:
• Slaat tot zes glazen mokken op voor makkelijke toegang op het aanrecht;
• De takken hellen naar boven om ervoor te zorgen dat de mokken veilig in hun plek blijven;
• Maakt kastruimte vrij;
• Robuuste plastic houderconstructie;
• Past netjes op aanrechten en kasten;
• Glazen mokken zijn vaatwasmachinebestendig;
• Veeg de houder schoon met een vochtige doek en droog met een theedoek.

Item Nummer

K2110-01

Komt spoedig

Nee

Shatter Proof

Nee

Kleur

Zwart

Inhoud

0.0 L

Breedte (cm)

22.5

Hoogte (cm)

36.5

Diepte (cm)

20.0

EAN

699965303143

Design Line

CORONA

Material

Kunststof, getemperd glas