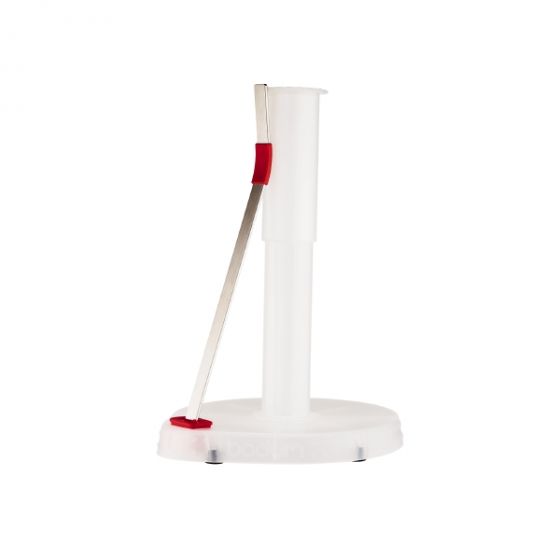 Free Delivery over $25.00

14 Days Return Policy
Generally, anything with a mind of its own doesn't belong in a kitchen. That goes for cables flying all over the kitchen counter to paper towel rolls. Once that first sheet has been torn off, all the following ones slump – into just about anything you don't want them to and looking nasty while they're at it. And when you've just about had it, there comes the BISTRO Paper Roll Holder with its arm to keep things in check. The stainless steel arm is grounded in a silicone base and keeps up the pressure down to the last sheet of paper – it even works for various size paper rolls.
Item Number

11232-143B

Coming Soon

No

Shatter Proof

No

Color

Milk white

Capacity

0.0 oz

Width (cm)

18.4

Height (cm)

24.8

Depth (cm)

16.2

EAN

699965289362

Design Line

BISTRO

Material

Stainless steel, plastic, rubber