E-Bodum
BISTRO
Electric stand mixer, 4.7 l, 160 oz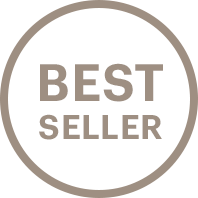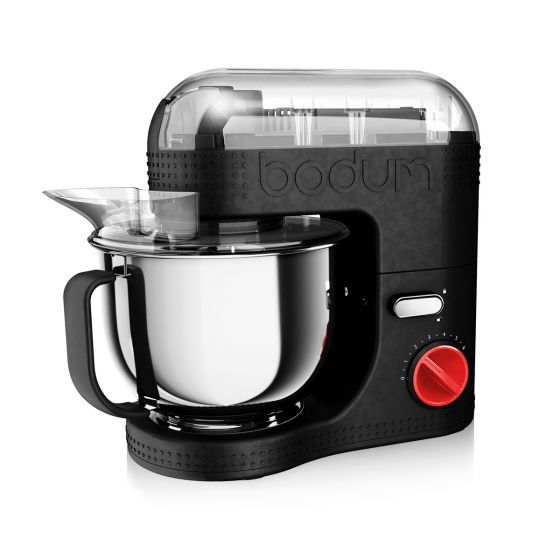 E-Bodum
BISTRO
Electric stand mixer, 4.7 l, 160 oz
Free Delivery over $25.00

14 Days Return Policy
About the BISTRO Food Mixer
Mix up a storm with the BISTRO food mixer. A stylish addition to any kitchen, this electric stand mixer makes light work of food preparation tasks.
The ultimate kitchen companion for keen cooks, our electric stand mixer helps you to mix, whisk and knead with ease. So you can whip up a meal from scratch, and dazzle loved ones and dinner guests alike with authentic, home-cooked delights. For those with a sweet tooth, this cake mixer will help you to create the perfect bake.
Equipped with seven speed settings, a lift-assisted tilt mixer head, splash guard and funnel, and dough hook, beater and whisk attachments, you'll have everything you need for your home baking endeavours. Plus with its chic, retro design, our food mixer looks fantastic on any countertop.
Main Features & Benefits
Powerful 700-watt motor with 7 variable speeds, which delivers up to twice the power of traditional stand mixers.
Stainless steel mixing bowl holds 4.7l/160oz ingredients, and has a black rubber handle for easy grip.
Removable splashguard and funnel that allows you to easily add ingredients, and eliminates countertop mess.
Lift-assisted tilt head mixer that locks into place during use, and allows you to check the progress and add or remove the bowl.
Rotating attachment provides an orbital motion for thorough mixing.
Base suction cups on the appliance ensure it's completely stable during use.
Includes non-stick coated dough hook, beater and whisk attachments. Additional accessories are available separately.
Mixing bowl, splashguard and attachments are dishwasher safe.
Use & Care
Clean the electric stand mixer before first use, and after each subsequent use. Before cleaning, make sure that the speed control is set to STOP, the power switch is OFF, and the appliance is unplugged. Remove excess ingredients with a rubber or plastic scraper. The bowl, splashguard and mixing attachments are dishwasher safe. Wipe over the housing with a damp cloth.
How It Works
Place the stand mixer on a stable, level surface.
Raise the mixing arm, attach the splashguard, and insert the attachment required.
Place the bowl on the base, add the ingredients to be mixed, lower the mixing arm.
Choose the setting you need, and power on.
Item Number

11381-01US-3

Coming Soon

No

Shatter Proof

No

Brand

E-Bodum

Color

Black

Capacity

16o oz

Width (cm)

39.7

Height (cm)

34.3

Depth (cm)

23.4

EAN

699965360214

Design Line

BISTRO

Bestsellers

Yes

Material

Stainless steel, plastic, silicone, rubber, cast aluminum chrome plated, steel chrome plated