PRESSO
French Press coffee maker, 8 cup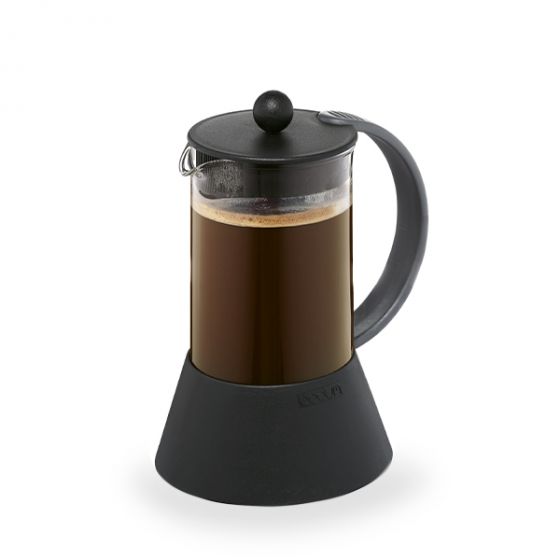 PRESSO
French Press coffee maker, 8 cup
Free Delivery over $25.00

30 Days Return Policy
Its base ensures that it stands upright even out on the grass. And as you can see, it consists of few parts: just glass, the press mechanism and the base/handle. This makes it rational to manufacture and inexpensive to buy.
Presso has the same high quality plastic, the same German borosilicate glass and the same stainless-steel press mechanism as all our other coffee makers.
If you look closely you can see how the basic geometrical shapes form part of the design the circle, the cone, the cylinder and the golden section.
Item Number

1408-01B

Color

Black

Capacity

34 oz

EAN

727015257327

Design Line

PRESSO